In a world where customer acquisition is the lifeblood of service-based companies, focusing on lead generation is not just a strategy—it's a necessity.
Yet, fret not if your lead pool is as shallow as a kiddie pool. Crafting a dynamic, high-converting lead funnel doesn't need to feel like rocket science. Truly, less is often more.
Decoding the Buzzword: What's Lead Generation in Marketing?
Lead generation in marketing is about stimulating and capturing genuine customer interest in your business offerings.
Here's the rundown: a lead initiates an interaction by popping up in your inbox, ringing your phone, or sliding into your social media DMs.
Ever found yourself juggling the semantics between demand generation and lead generation? If so, you might be overcomplicating things.
The ultimate goal is to make potential customers interact with your business, whether it's demand or lead generation. So, let's not get caught up in labeling and move on to the actionable stuff.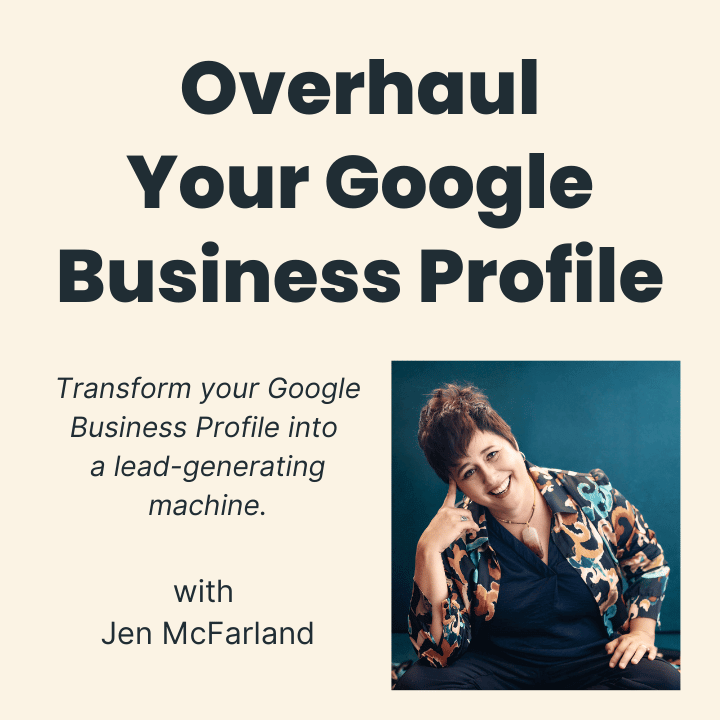 Use Your Google Business Profile for Lead Generation
Is your Google Business Profile underperforming? It can boost your leads by up to 5%. If you're not getting leads, it's time for an overhaul! Learn how to effectively optimize your profile to attract more customers and drive more leads to your business.
START YOUR FREE COURSE
Navigating the Lead Generation Terrain: Top 5 Game-Changing Tips
Service-based companies grapple with an extra layer of complexity when it comes to lead generation.
Your product isn't something someone can add to a shopping cart and get shipped to their front door. Yet, fret not; these five strategies are here to rejuvenate your lead acquisition efforts.
1. The Golden Ticket: Business Directories and Marketplaces
For any service-based venture, having your name listed in relevant business directories and marketplaces is non-negotiable.
Platforms like Google, Clutch, and Yelp are matchmakers between service providers and prospective clients. They aren't just traffic-heavy; they're a funnel that brings quality leads to your doorstep.
Pay-to-Play Game: Sponsorship
You'll need to play the sponsorship game to get the coveted top spots in these directories. This isn't a one-size-fits-all strategy, but sponsorship often translates into more eyeballs on your business profile.
Star Power: Ratings
High ratings are not just vanity metrics; they're your business's street cred. A 4.7-star rating or higher is almost like a badge of excellence. So, gather those positive reviews like they're going out of style.
Nichest of Niches: Industry Focus
It's okay to be a jack-of-all-trades, but directories love specialists. Platforms like Clutch filter to showcase leading firms in specialized sectors.
The Weight of Words: Reviews
In the age of transparency, the more reviews, the better. This isn't a novel idea, but it's backed by stats. A Statista study revealed that 78% of consumers consider reviews trustworthy.
Location, Location, Location
You may operate in multiple locations, but directories have their own rules. Be sure each location is listed properly in each directory.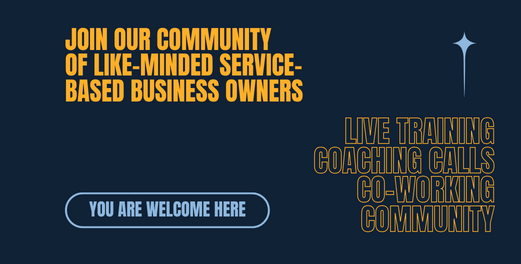 Join a Community of Like-Minded Service-Based Businesses
Finally, an online marketing community based on the needs of service-based business owners. Based on our client work, we offer live training, coaching calls, co-working, and an active, exclusive online community.
YOU ARE WELCOME HERE
2. Package it Right: Consulting Packages and Deliverables
To move leads from mere interest to closed deals, predefined consulting packages are your best bet.
Sure, you're doling out more than just a free consultation—your lead magnet should offer tangible value. Think of it as your handshake, your first impression. Aim for the sky when deciding how your lead magnet could enrich a prospect's life or solve a specific problem.
In a nutshell, the lead generation terrain might seem rife with stumbling blocks, but with the right tactics, it's completely navigable.
Whether it's by smartly investing in business directory sponsorship or by curating enticing consulting packages, you've got multiple aces up your sleeve.
3. Word of Mouth: The Power of Service Excellence
Word of mouth is your best friend, and repeat clients are the golden ticket. But how do you score these marketing wins?
The answer: Uncompromising service quality. It's a fact, 85% of consumers rely on online reviews just as they would personal recommendations.
So, consider peppering your lead generation funnels with real-life testimonials. Show off who said what about your incredible service. Dive deep into what it's like to collaborate with you. Trust me, it's worth every moment you invest.
Be Authentic, Not Artificial
Let's not mince words. Authenticity matters. And if you think you can fake it, think again.
It's not about being everywhere but being meaningful where you are. So start by focusing on a couple of social media platforms that resonate with your target audience. Master those before expanding your digital empire.
4. Crank Up Engagement: Case Studies on Google and Facebook
In our digital age, social media isn't just an option; it's a necessity. Whether you're on Facebook, Google, or even TikTok, showcasing your services is a game-changer.
And don't forget to tailor your content to your local audience. Fuel conversations within your community. Remember, local chatter today can lead to strong recommendations and solid leads tomorrow.
5. Optimize Your Lead Generation Process
Sure, it's not the most exciting topic, but optimizing your existing lead-generation process is absolutely vital.
If your email campaigns are going through the motions but not moving the needle, it's time for a revamp. Assemble your team for a creative huddle. Look at your existing lead generation mechanisms, find and fill the gaps.
Deep Dive into Current Processes
First off, take stock of your existing 'as-is' lead generation setup. Identify every stage of your prospect's journey, and note where you can improve.
Design for Optimal Results
Once you've mapped out the current landscape, start laying the tracks for a smoother ride. Whether it's uninspiring copy or lax accountability, identify and fix it.
Align Tools for Success
Next, make sure your tools are in sync with your revamped strategy. This could mean anything from tweaking your marketing automation tool to updating your audience database.
Document, Document, Document!
I know it sounds dreary, but document all changes. This is your bible for future training and team transitions.
The Bottom Line: The More You Know, The More You Grow
Understanding your audience is the cornerstone of effective digital marketing and online lead generation.
What do they want? How do they search for it? The more insights you have, the better you can craft content and customer experiences that drive traffic and convert visitors into valuable leads.
So, what are you waiting for? Time to revamp, re-engage, and realize your full lead-generating potential.