Haven't created your Google Business Profile? Need to review it? Here's a free course to help:
Customers consider many different things before making a purchase. It's easier than ever for potential clients to research everything from your brand's reputation to a new product's features. Your potential customers are checking you out before they engage you.
Don't believe me? (Hint: your clients have smartphones too!)
Perhaps the most common type of consumer research involves searching for online reviews.
Why? Because consumers trust each other far more than they trust brands. In the absence of trusted recommendations from friends and family, around 85% of clients say they'd happily take the insight of other customers as guidance.
A review could be the difference between losing a customer and gaining a sale.
How do you get more customer reviews?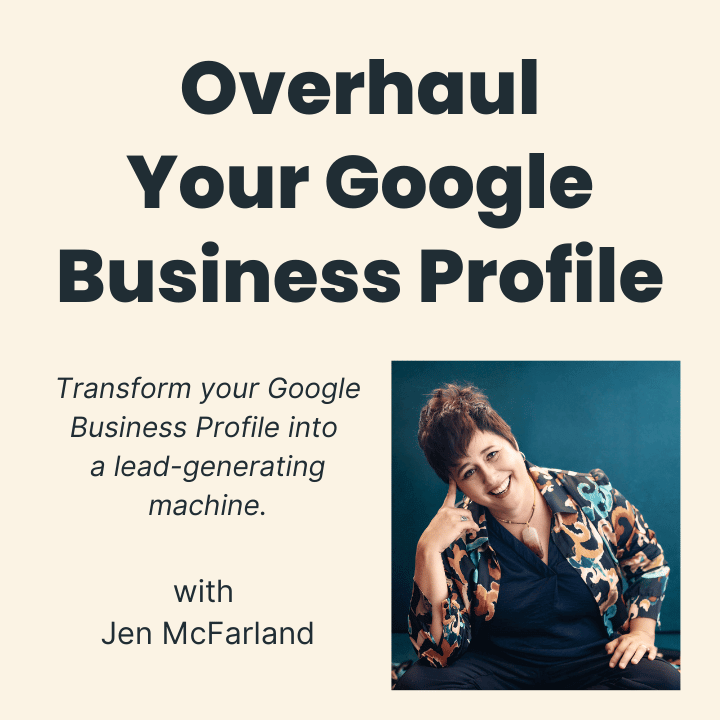 Use Your Google Business Profile for Lead Generation
Is your Google Business Profile underperforming? It can boost your leads by up to 5%. If you're not getting leads, it's time for an overhaul! Learn how to effectively optimize your profile to attract more customers and drive more leads to your business.
START YOUR FREE COURSE
1. Create Lots of Places for Customer Reviews
Before customers even visit your website to check out your services, they often look around online for insights into what you can offer.
TONS of third-party locations significantly impact your chances of a sale. Why? Because they have more traffic, more engagement, and hence more reach.
For example:
Google Business Profile (AKA Google My Business). Ideal for local businesses, a Google Business Profile makes it easier for prospects to learn more about your business location (or service area), the services you offer, and customer reviews. Google is still the biggest search engine. Claim the free space because it can help your search engine optimization (SEO), whether you have a physical location or not. A well-written Google Business Profile can boost leads by up to 5%.
Bing Places for Business. After you finish your Google Business Profile, the next logical step is to head over to Bing Places and ask it to sync with your Google Business Profile. Bing isn't the biggest search engine, but since incorporating AI into its search engine, more and more people use it for search. If you find your customers use Bing, you can ask for reviews there or on Facebook, which will show up on your profile.
Facebook. You probably already use Facebook for advertising, so why not leverage it as a tool for social proof, too? People can leave reviews about your business based on how long you respond to a message and how great your products and services are.
Yelp. Yelp is great ... until it isn't. Yelp is one of the most trusted locations for checking a company's reputation among consumers. For business owners, Yelp can hide reviews, call you constantly about buying ads (don't do it — Yelp ads don't work), and generally be a thorn in your side. And, it's a necessary thorn. Claim your business profile on Yelp and monitor the messages. Unless you're a restaurant, ask for reviews on other platforms.
NextDoor, HomeAdvisor, Knot, and other industry profiles may also be a place for collecting reviews.
Don't discount your website. If you have a way to add a form, you can manage it yourself to post on social media, your website, etc.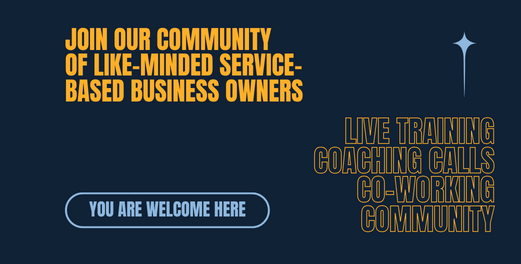 Join a Community of Like-Minded Service-Based Businesses
Finally, an online marketing community based on the needs of service-based business owners. Based on our client work, we offer live training, coaching calls, co-working, and an active, exclusive online community.
YOU ARE WELCOME HERE
2. Offer Incentives to Encourage Reviews
You can encourage customers to leave reviews for a product or service. Undoubtedly, you've gotten emails from someone offering a $50 gift card for a G2 review (usually from a software company).
BUT make sure it doesn't go against the site's terms of service to do so. For example, it's against Yelp's terms of service to offer anything in return for a review.
You can offer things like coupons or discount codes, entry into a competition for a chance to win something, or something simple like a gift.
Remember, for incentives to be effective, they need to offer something your customers would be interested in. It's also essential to ensure that when you provide your incentive to your customers, you don't make it seem like they can only get the reward for leaving a positive review.
3. Respond to All Customer Reviews (Good and Bad)
It takes time to write reviews.
Your customers don't want to feel like they're spending that valuable time to end up having no one listen to them. If you're getting testimonials from your audience, responding to them is crucial.
When someone leaves a positive review, thank them and tell them you appreciate their time. If someone leaves a negative review, respond to them, too. Engagement with customers who leave negative reviews shows your audience you're committed to improving their experience and can almost be more important than responding to people who leave positive reviews.
According to Harvard Business Review, this practice improves ratings overall for customers. It's also a chance to show your audience you're committed to improving their experience, even when you do something wrong.
Bottom line: Respond to reviews.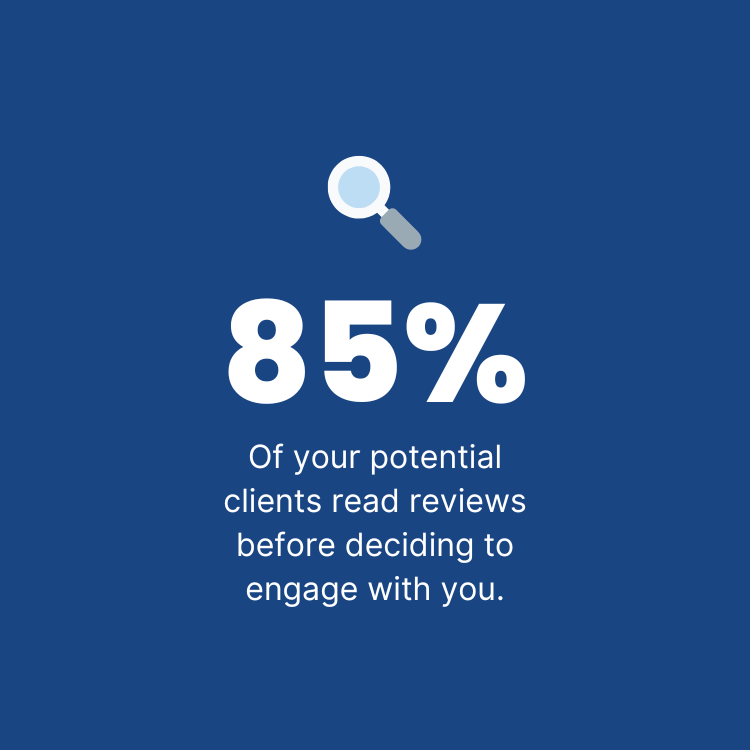 4. Make it Easy to Give and Get Reviews
Leaving a review about your services should be as simple as possible.
When you get a message from a client singing your praises, think of it as a template for how they can share their experiences. You can copy and paste what they've written into the top of an email response along with the message: Thank you for this wonderful review. You've been such a great customer, would you mind posting this on Google? Here's a link to my profile (copy the review link Google provides).
If that sounds like too much trouble, consider a service like GatherUp. GatherUp is a review management company that automates the process of asking for reviews and funnels positive reviews to places like Google and negative reviews to your continuous improvement program. Review management companies are great — easy for you and your customers.
Other alternatives include offering a star rating or smile/frown feedback at the end of messages. Although it won't give you much insight about where you need to improve, it gives you a general idea of what customers think about you.
Bottom Line: Support your customers in leaving any review they like by simplifying the process.
5. Write a Review in Return
Finally, if you're running a B2B company, consider giving your customer a review first. You can send them a message telling them how wonderful it was to work with them. This is a great way to build a relationship, making you more likely to get repeat sales.
At the same time, it prompts your customer to consider reviewing your business, too. Most business owners don't have much time to leave reviews, but they're more likely to feel they owe you feedback if you've already reviewed them.
Reviews are a powerful tool in your business arsenal. Now go out and collect them!