---
Last week, we talked about finding the best social media platform. This week, let's dive a little deeper into how to guide your social media accounts toward success. Next week we'll jump to another topic.
Helpful Social Media Growth Tips
When I speak about social media, here are three points I always cover:
Social media isn't a transcational channel, it's social
Don't sit on social all day — block out 15-30 minutes in the morning and 15-30 minutes in the afternoon for social media engagement (commenting/sharing)
You don't own your followers, get them on your email list
Let's dive into #1 and #2 and how they lead to #3.
You want more eyeballs on your posts.
Let's be honest. You want new eyeballs on your posts so you can potentially attract more people to your message (and ultimately become clients).
Tip #1: Share Valuable Content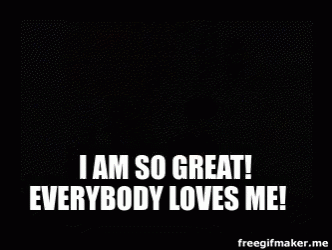 The mistake many businesses make is they 'we, we' all over people (hat-tip, Jeremy Miller, who said this during our podcast interview).
This means 'we do this,' 'we do that,' 'look at how great we are.'
Imagine this was a conversation with someone in real life. Ugh. 🙄
Like any conversation, you want to share what you're doing. AND offer insights to keep the conversation moving.
What to do instead:
Share insights that help others. Be valuable.
Create 1-2 valuable posts per week to help others.
Here are two examples: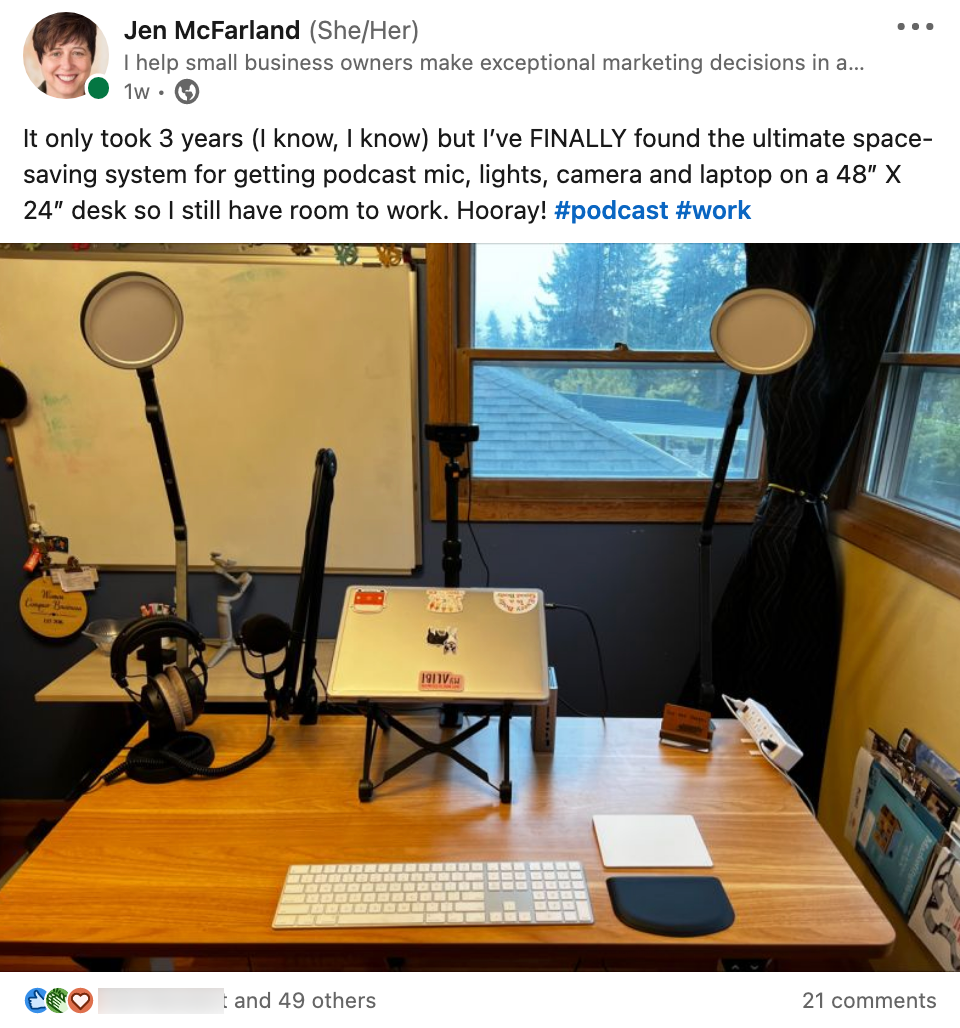 There was no strategy behind taking a picture of my desk and posting it. Honestly, I was excited about my new desk setup and wanted to share it.
I learned everyone is struggling with the same problem.
And my solution was helpful and insightful for others.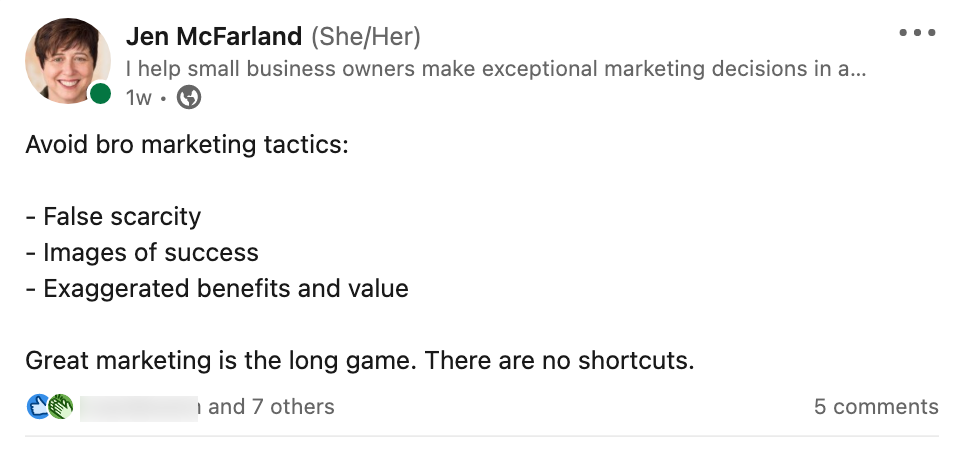 This post was entirely strategic.
I took two things central to my values and mission:
Bro marketing is icky; and
Avoid ineffective marketing distractions that drain your bank account
... and flipped it into a shrewd commentary on what works (and what doesn't).
This is valuable and divisive.
I'm telling you who I am without making it about me.
Tip #2: Reply to Every Comment
If you look at the two posts above, you'll notice the number of comments.
Half of those comments are mine.  
Schedule your posts and reply to every comment.
Saying thank you is a reply.

Tip #3: Social Media Commenting Strategy
At least part of your social media strategy needs to involve commenting.
Here are two areas of focus:
Comment on posts written by colleagues and customers
Follow industry leaders and comment on their posts
Why? Because social media is social and a community.
By commenting, you're adding to the community.
And it's considerate to acknowledge and congratulate your peers and clients.
You follow industry leaders and comment on their posts to get more eyeballs on you.
Don't get me wrong. Your comments need to be polite, especially if you disagree with someone's post.
Remember:

Last week, I ran a test on LinkedIn to gauge the power of comments.
By increasing my comments on industry-leader posts, I saw a 162% increase in views on my profile, a significant bump in followers, and a handful of email subscribers.
Bottom line: being social on social media WORKS. 🤣
Tip #4: Close the Loop: Getting Followers to Subscribe
Your social media needs a call to action.
Because social media isn't a transactional channel* (most people aren't there to buy), you need to direct people to your captive audience.
Your email list.
Make it clear that if people like what you're sharing, they have an opportunity to learn even more by subscribing.
This gentle, noncommittal next step leads to a more transactional channel (email marketing). This strategy works well if:
You provide value in your emails; and
You email your list 😬 (it's OK, they want to hear from you!)
*Exceptions: Pinterest and YouTube are social search engines where people tend to be more transactional (search and buy).
---
Launch Squad Podcast Guest Appearance
Technology Decision Fatigue
In this interview with Katie Collins and Jeffrey Samorano, we discussed how to overcome the decision fatigue you feel when trying to choose the RIGHT technology for your business. Learn how to navigate tech, boost your productivity, and the importance of a trusted advisor.
---
Podcast
Content Marketing 101: the Art of Stopping the Scroll
Content marketing can help a small business build a following and generate leads. This episode covers the basics, including why it's essential and getting started.
---
💌 That's a wrap for this Sunday.
If you're not getting value out of this, please consider unsubscribing.
I won't mind, and there are no hard feelings.
Alternatively, if you enjoyed the newsletter, the best compliment you could pay me would be to share it on LinkedIn, Facebook or Twitter. I always appreciate hearing that people enjoy my newsletter.
See you again next week.
Have a great day,
Jen
P.S. Ready To Work Together? Here are 3 ways to receive support:
Marketing Consulting, confidence-boosting guidance with a patient teacher, action-oriented goal-setting, and accountability in a safe, confidential space.
Get a Marketing Blueprint to position your business for future growth.
Join my Marketing Membership because marketing alone stinks — set your goals, get support, and dedicated time to work.