Want a shortcut? Take our free class:
As an entrepreneur keen on scaling your digital footprint, have you ever contemplated the influence a "Google Business Page" AKA Google My Business, now called a Google Business Profile (GBP), listing could have?
If not, it's time to focus on this free yet potent tool that can magnify your business's online exposure. Let's navigate the intricate process of setting up your GBP account, optimizing it for ultimate visibility, and strategically leveraging customer reviews to spur business growth.
Why a Google Business Page Matters: Amplify Your Business Reach with a Google Business Profile (GBP)
Let's dive into why having a GBP account can catapult you ahead of your competitors. When it comes to GBP, it's not merely a listing but a vibrant showcase of what your business brings to the table.
It enables potential customers to discover your enterprise through appealing photos and robust customer testimonials. Such social proof doesn't just bolster your online presence; it's a magnetic force pulling in curious clients.
On top of that, GBP makes updating your business information a breeze.
Frequent updates keep your audience engaged and informed, which is particularly handy for businesses prone to regular changes in services or operation hours. To sum it up, GBP is a multi-faceted platform that can significantly enhance your business growth trajectory.
Your Step-By-Step Google Business Profile Setup Guide
Alright, ready to dip your toes into the GBP waters? The process is straightforward but let's not underestimate the importance of each step.
First, make sure you have a Google account or, if not, sign up for a Google Workspace or Gmail account.
Navigate to the Google Business Profile website.
Click the "Start Now" button.
You'll then be prompted to input vital details, like your business name and address. And remember, accuracy here is non-negotiable if you want prospective clients to find you.
The next phase is verification—Google's way of making sure you're not a bot or a figment of someone's imagination. Google offers an array of verification methods from postcards to phone calls and even email.
Once verified, it's time to roll up your sleeves and jazz up that GBP listing. Include an engaging business description, categorize your services, add top-notch photos, and put up your contact details. Regular updates and quality posts will keep that user engagement ticking.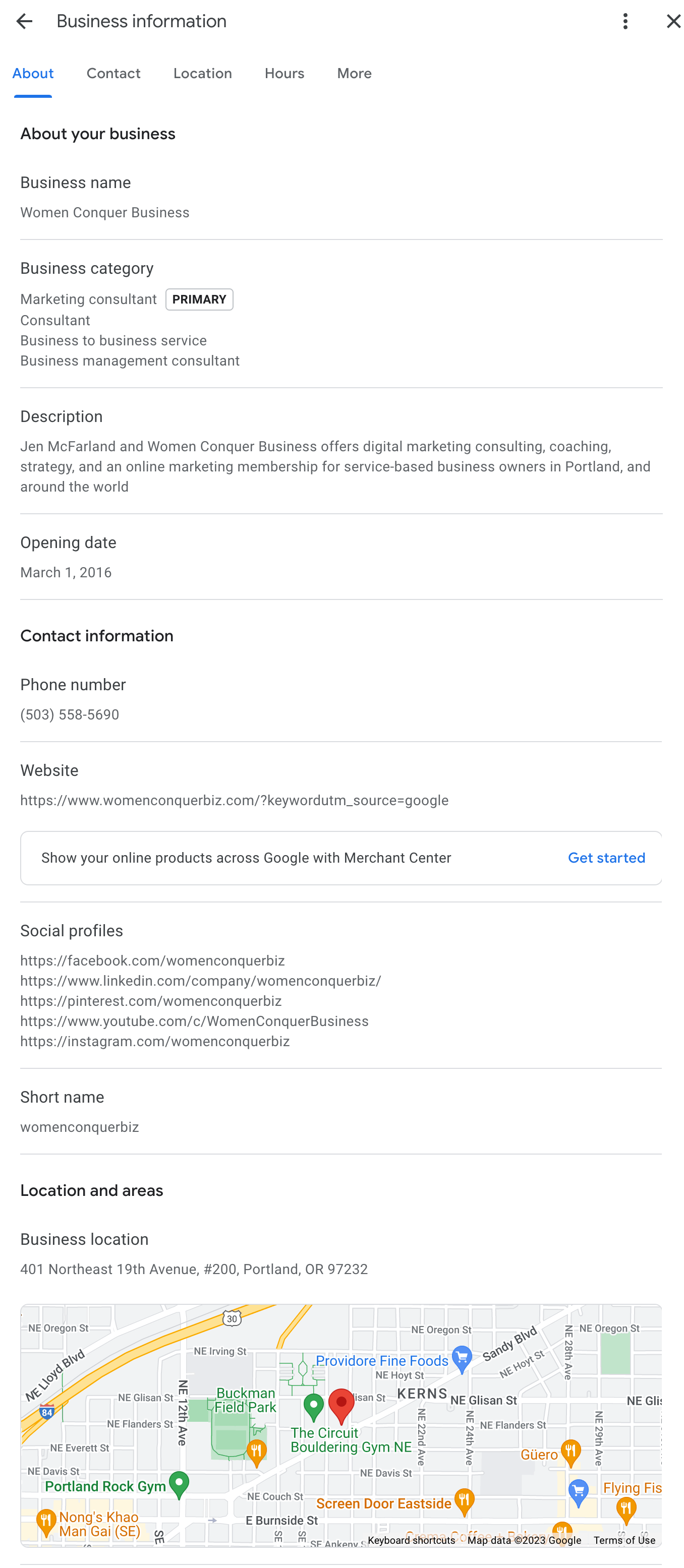 Optimizing for the Spotlight: Get Your Business Discovered on Google
You've built it, but will they come? Optimize your GBP listing and they just might. A well-written, up-to-date Google business page can increase leads by up to 5%.
Ensure all your basic details, including your business name, address, phone number, and website URL, are in impeccable shape. Accurate information is a linchpin for credibility and improved visibility in search results.
Moreover, picking the right category for your business will give Google's algorithm a nudge in the right direction when displaying your listing. And let's not ignore the visual elements.
High-resolution, professionally taken photographs can genuinely elevate your business's first impression online. The endgame? You climb up the search ranks and outshine your industry competitors.
Maintaining Your Google Business Profile: It's a Marathon, Not a Sprint
You're not done once you've set up your GBP profile.
Consistent upkeep is vital for sustaining your hard-earned online prominence. Ensure that your core information, including your hours of operation, stays current.
Posting about upcoming events or special promotions keeps the digital conversation around your business lively.
Oh, and don't ghost your customer reviews. Prompt, professional responses show you're a brand that genuinely cares, keeping you in the good books of current and future clients.
Harnessing Reviews for Business Ascendancy
When it comes to the opinion of the masses, customer reviews are your business's report card. These reviews do more than affect your online image; they contribute to your search engine ranking.
High-quality, positive reviews will make your business look good and propel you upwards in search results.
Make it a practice to invite satisfied customers to leave a review and address the negative ones with a spirit of improvement. This two-pronged approach fortifies your online reputation and builds a loyal customer base integral to your long-term business vision.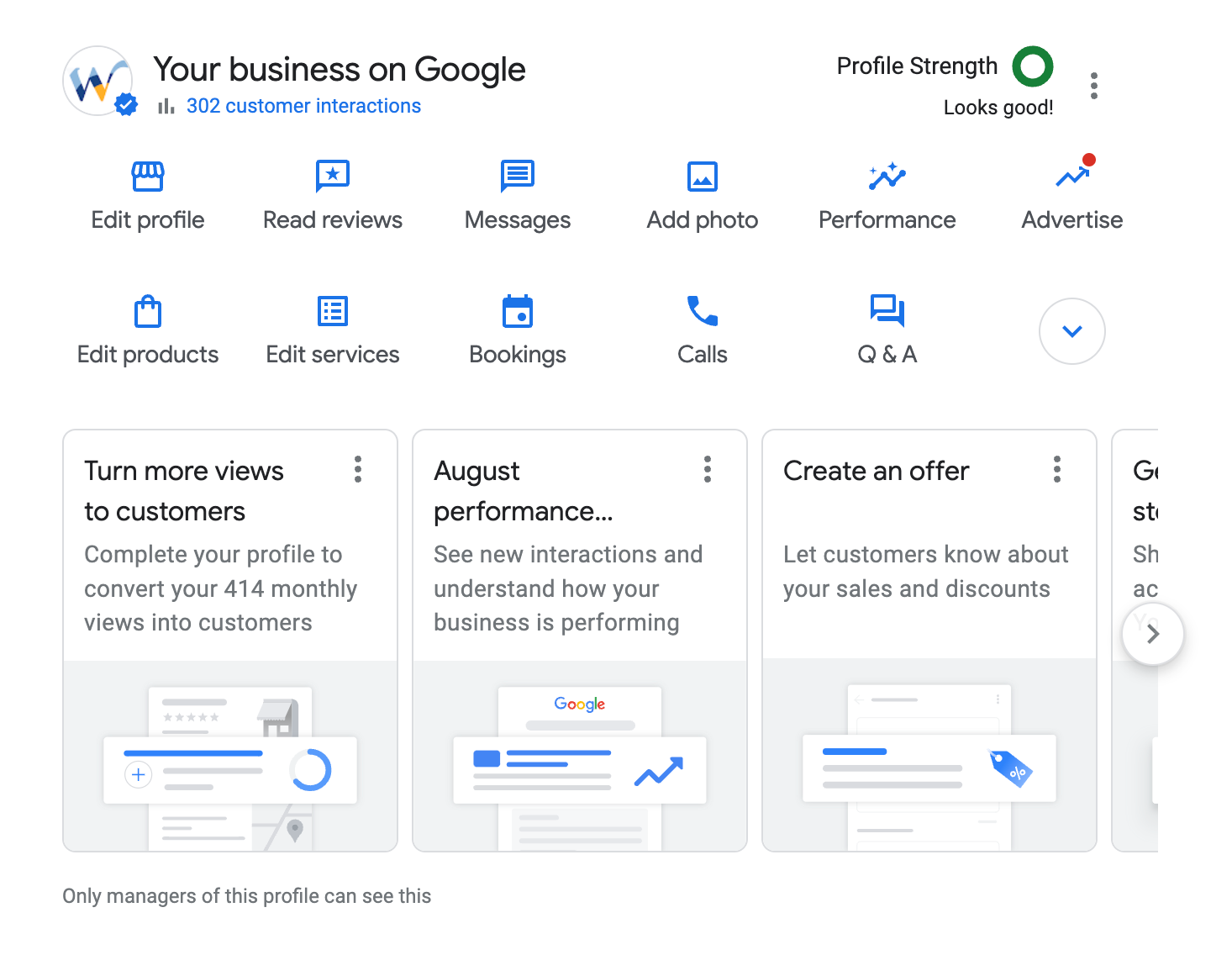 Google Business Page FAQs
How do I add multiple locations?
Log into your GBP account, navigate to the "Locations" tab, click "Add location," and fill out the information for each site.
Google Business Page vs. Google+ Profile: What's the difference?
A Google business page (AKA Google Business Profile) promotes your business; a Google+ profile is more about individual interactions. … People don't use Google+ anymore, so you needn't worry about it AT ALL.
Can I schedule posts to GBP?
Nope, that's a feature currently absent on GBP. You can post immediately from within your profile. Or, you can use a scheduling tool (my favorite is Social Bee) to schedule posts (like events, blog posts, and promos/specials) to your GBP.
Can I tweak my GBP page design?
Sorry, Google sets the design, and it's not up for personalization. But it's important to keep the information about your business up to date. I suggest scheduling reminders in your calendar.
Is website and social media integration possible?
Absolutely. Linking to your website and social media channels offers a streamlined customer experience.
Conclusion: Use Google as Your Digital Launchpad
In the grand scheme of things, a Google Business Profile serves as a potent asset for your business's online growth. Think of it as a one-stop shop for all the crucial details prospective clients need to know about you.
When optimized correctly, it can vastly expand your reach and impact, driving business objectives to new heights. So, whether you're a seasoned entrepreneur or a startup visionary, GBP should find its place in your digital marketing mix.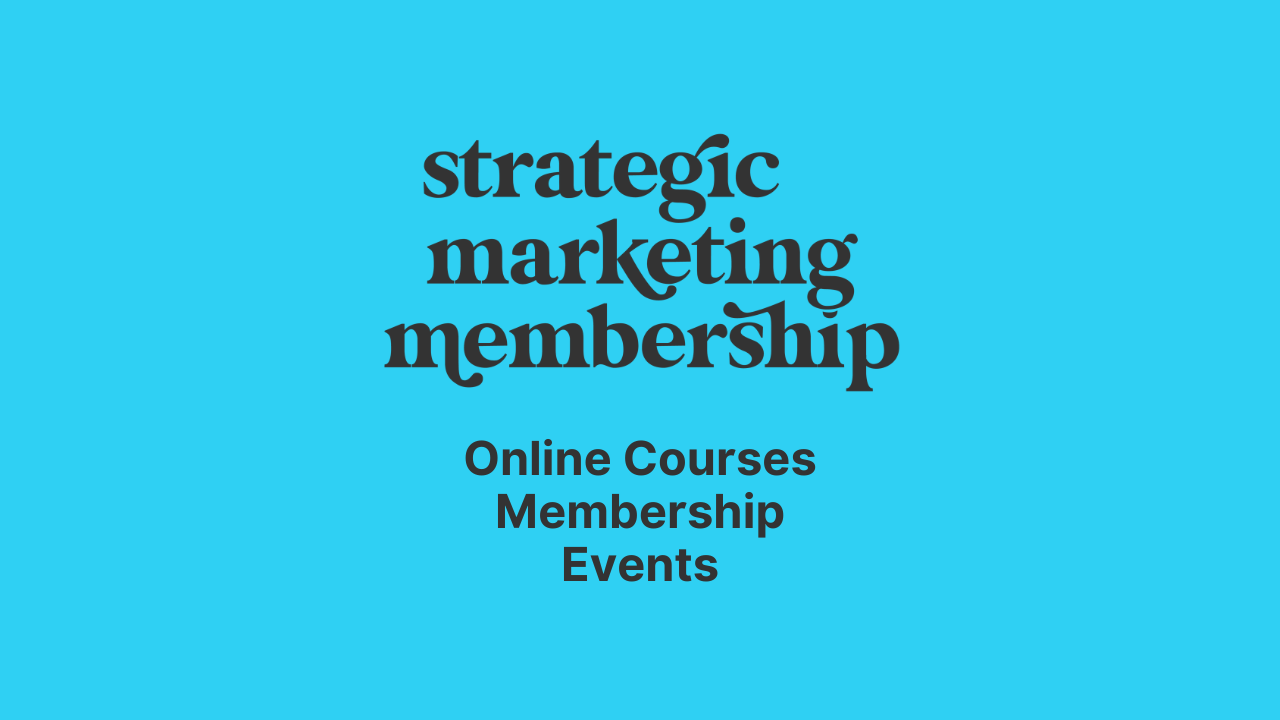 Ready for ongoing support?
Join us in the Strategic Marketing Membership where we offer events, coaching, and accountability.
JOIN OUR COMMUNITY