Welcome to the Marketing Missive, issue #2, my Sunday newsletter.
I hope you had a great week. 😃
On Thursday talked about online courses with Nedra Rezinas' group.
Someone mentioned 'throwing spaghetti at the wall to see what sticks' — I giggled at the time because I'm usually the one saying don't do that.
If you're cooking spaghetti noodles, it's okay. They're done when you toss a noodle, and it sticks to the wall (no joke!).
But that's no way to market your business. Here's a quick guide to help you track your marketing with more than a 'gut feeling.'
Thanks again for being here.
---
Step 1: Establish Regular Marketing Tasks (SOPs)
Last week, we talked a little about operationalizing customer reviews.
This week, we're taking it one step further.
Successful businesses create standard operating procedures (SOPs) for how work gets done.
Here's why you create SOPs for marketing:
So you don't have to remember how to do tasks (especially the things you aren't doing all the time); and
So you have a ready-made training document to pass tasks along to someone else (neat, right?)
Scheduling regular marketing tasks (and holding yourself to it!) makes it a priority whether you're busy or not (helps prevent boom-or-bust months)
Create a Bare-Minimum Marketing Schedule
If you don't have regular marketing tasks now, the worst thing you could do is overburden yourself with too many tasks.
Start small. And add things as you get momentum.
Here's an example of what a monthly bare-minimum marketing schedule could look like:
Email newsletter: 1x/month
Social media: 2 LinkedIn posts/week
1 social post is sharing the newsletter to social
Encourage people to subscribe to the newsletter at least one other time each month
I work with A LOT of busy consultants. And this schedule may be all they can do until they hire help.
That's great; it's building awareness and keeping you front of mind.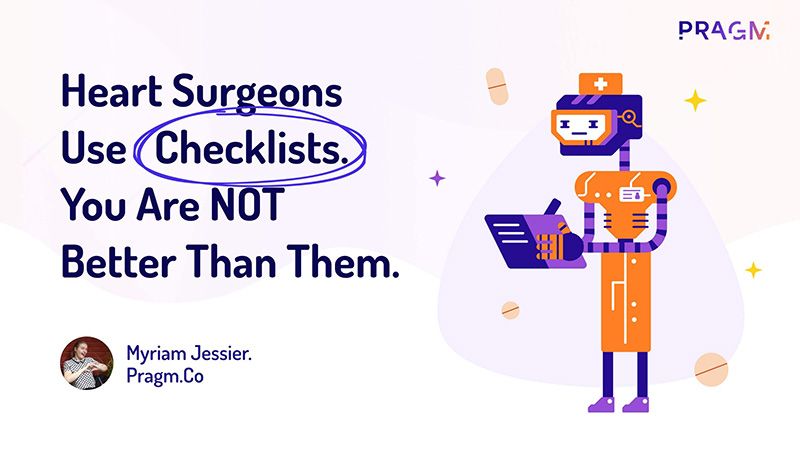 Create SOPs to Expedite Execution
Creating SOPs is the step most people skip.
I understand. It's a pain to create a checklist of tasks.
But, once you create SOPs, and follow it, BELIEVE ME. It takes the pain out of doing things you're reluctant to do.
An email newsletter SOP could look something like this:
Open MailChimp
Click Create
Click Design Email
Double-check the audience
Add email address to From
Update the Subject Line
Click Design Email
.... and so on...
You get extra credit for adding screenshots and creating templates in MailChimp (or whatever email marketing you use).
---
Step 2: Track Your Results
After you create your bare-minimum marketing schedule and SOPs, you need a simple spreadsheet to track results.
For our bare-minimum marketing example, each month, you might track:
Number of email newsletter subscribers
Number of LinkedIn connections
Update your spreadsheet on the first of the month
This bare-minimum marketing example is for brand awareness (why we aren't connecting it to # of new customers).
The only way to know if these efforts led to new customers is to ask customers how they found you.
Then, you give it time.
You have to be patient and stick with the plan, especially when it's an organic effort (like our example).
---
Upcoming Talk
Essential Digital Marketing Strategies
The More You Glow Series, Rational Unicorn Legal Services
Tue, May 3, 2022, 2:00 PM – 3:00 PM PDT
Online Event
---
💌 That's all for this Sunday.
If you're not getting value out of this, please consider unsubscribing.
I won't mind, and there are no hard feelings.
Alternatively, if you enjoyed the newsletter, the best compliment you could pay me would be to say something nice about it online. I always appreciate hearing that people enjoy my newsletter.
See you again next week.
Have a great day,
Jen
P.S. Ready To Work Together? Here are 3 ways to receive support:
Marketing Consulting, confidence-boosting guidance with a patient teacher, action-oriented goal-setting, and accountability in a safe, confidential space.
Get a Marketing Blueprint to position your business for future growth.
Join my Marketing Membership because marketing alone stinks — set your goals, get support, and dedicated time to work.