As I always say about good debt and bad debt, "good debt returns money to your pocket, but bad debt takes money from your pocket."
There is always a negative connotation to the word 'debt', be it for a business or personal finance. However, one has to incur debt, without which it is a bit difficult to run a business or manage personal finance.
For example, most people can't buy a home without taking out a home loan, and likewise, you cannot set up or flourish your business without a business loan. But, what loan are you taking out, and how well can you manage it? Going by the topic of this article, let us focus on the good debt vs. bad debt for a small business – how you'll distinguish between the two.
What is a good debt for a business?
For a small business, good debt can be defined as money borrowed for the growth and development of the startup. For example, as a small business owner, you may take out a loan to launch a product that you think will sell like a hot cake, and you will earn a significant profit. It may also be that you need to hire people to cater to the growing demands of your business. Here are a few examples of good business debt.
Taking help of government-sponsored debt programs: Such programs help small businesses to borrow the required amount at competitive interest rates. The government deducts interest from corporate income taxes. Even if you have to file business bankruptcy, the debt is sometimes reduced or forgiven.
It is better than equity financing: Debt is a relatively less risky form of financing than equity financing. Having more debt means having a lower equity base, thus getting a higher after-tax profit rate.
What is a bad debt for a business?   To explain in simple words, a bad debt for a small business is a loan that doesn't help incur profit, but you need to pay it back. Bad debt often occurs when you can't manage it properly, and in turn, it restricts your business's growth to some extent. Here are a few examples of bad business debt.
Loans to employees or clients: When you lend money to employees or a vendor, you don't get it back. It is advisable to lend money only when you are sure to get back the amount with interest.
Debt you can't manage and repay: If you borrow money and can't pay it back for several reasons. Another example can be when you supply goods to a company, and it is supposed to pay back the amount within a month. However, the company can't pay you back, and you incur a loss.
Small business's debt-to-earnings ratio: What it is
You may be aware of the term debt-to-income ratio in terms of personal finance; that is, a lower debt-to-income ratio helps to take out a loan at suitable terms and conditions.
Likewise, there is a debt-to-earnings ratio in small businesses that is similar to the debt-to-income ratio. It means how much of your business's gross monthly earnings are used for monthly debt repayments.
Your business's gross monthly earning is your business's monthly revenue after the deduction of the cost of selling goods and services. A good ratio is between 0.3 and 0.6. Whereas there is a higher risk of having a higher debt-to-income ratio, there is also a risk if you're carrying very little debt.
A higher percentage may make it difficult for you to take out a business loan from conventional lenders. And, there's a much higher chance of incurring a bad debt when your debt-to-income ratio is high, and you can't take out loans at suitable terms and conditions.
How to prevent bad debts
The best way to avoid debt problems is to calculate your debt coverage ratio before applying for a business loan. By doing so, you'll be able to know how easily you can pay it back. The lenders assess your debt coverage ratio to decide the interest rate and the other terms on loan.
If a lender agrees to offer you a large loan, assess your business situation. If your debt coverage ratio suggests that it will be difficult for you to manage the loan, it is better not to take it out. If one of your clients cannot pay back the required amount, try to work out a new payment plan. I know this is not an ideal situation. However, it is always better to get something instead of nothing. If your client is experiencing financial issues, try to get something, and it will help improve your business situation.
Also, explain to your clients to get back to you within the guarantee period, if any, if they are not happy with the products and services provided. Getting your customers' satisfaction is an essential thing to flourish your business.
How to get rid of bad business debts
So far, we have discussed how to be careful about good and bad debts and avoid bad debts. But, what if you are already into debt and want to get rid of it? What are the options for you to solve your small business's debt problems?
Consolidate your credit card debt
Paying back your high-interest credit card debt should be your priority to solve your business debt problems. You can opt for a balance transfer and pay back your outstanding balances at a relatively lower rate. It can help you repay debts faster. However, you may have to pay a fee associated with a balance transfer card.
You can also ask your card issuer to reduce the interest rate so that it's easier for you to repay debt.
Try to increase productivity
Try new ways to generate revenue to increase cash flow. Find out how you can improve cash flow. Do market research and introduce a new product or service to increase revenue. If required, train your employees, especially in a service-oriented company.
A new marketing initiative can also increase profit. Try to reach your products and services to your targeted customers and don't forget to follow up with existing customers.
Manage accounts properly
Talk to your vendors, explain your situation, and renegotiate the terms. If you can negotiate properly, the suppliers may even offer payment terms of 45 or 60 days after you deliver your goods and/or services. Some suppliers also offer early payment discounts.
Simultaneously, also look for new suppliers who offer better terms. By doing so, you can manage your debts properly and pay them off.
If you have payday loans, get help
Be it for a personal financial situation or business reasons, people often resort to payday loans for a short-term financial solution. It is not advisable. Due to its very high-interest rates, it is easy to incur huge debt with payday loans.
However, if you have already taken out payday loans and looking for a way out, opt for payday loan help without wasting any time. You can take help from reliable consolidation or settlement companies to solve your payday loan or other debt problems.
Before concluding this article, I would like to mention that good debt can turn into bad debt if not appropriately managed. Therefore, seek advice from experienced people to tackle business debt and increase revenue, and it will help you be a successful entrepreneur.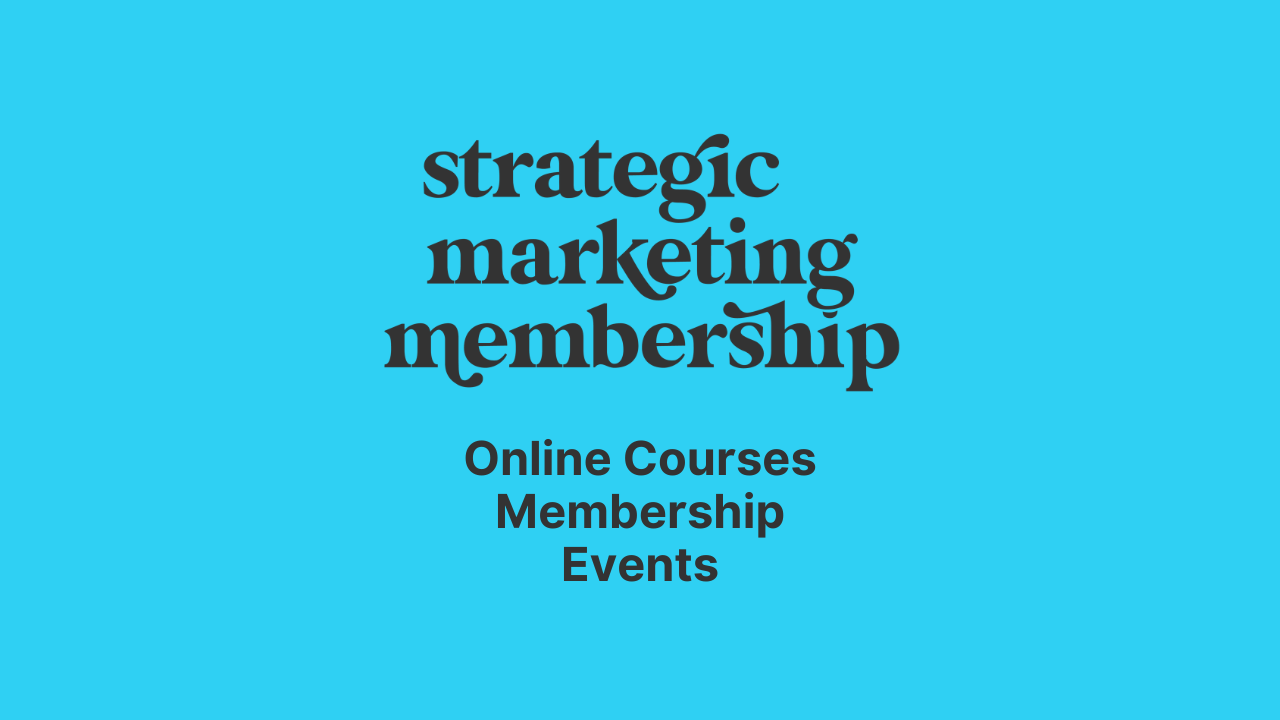 Ready for ongoing support?
Join us in the Strategic Marketing Membership where we offer events, coaching, and accountability.
JOIN OUR COMMUNITY