Table of contents
Updated: April 04, 2022
There's no question that finance is a critical piece of your business. You need to get paid for the products (like finance tech stack) and/or services you provide, and you need ways to charge customers and account for that money in your books.
But when it comes to building out your finance tech stack (the set of technologies that work together to support your business's operations), where does finance fit in?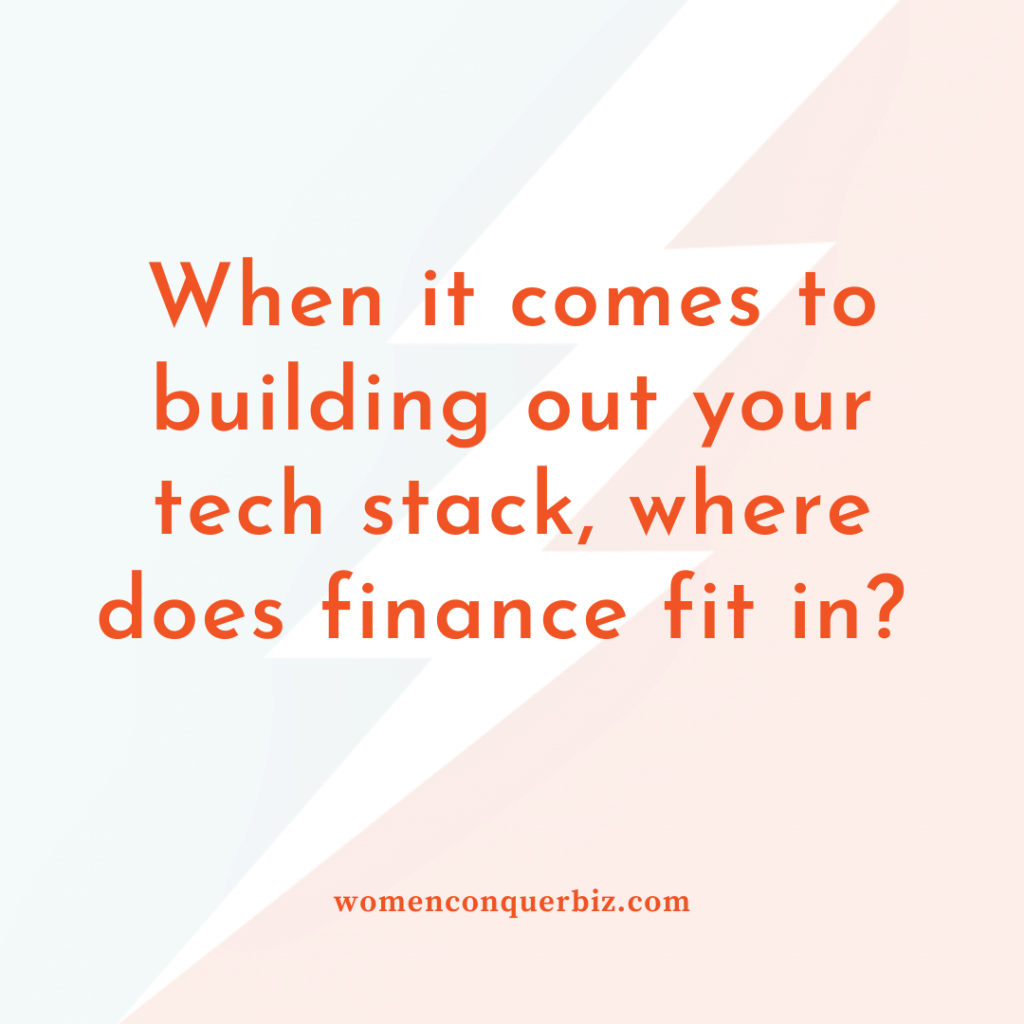 Finance operations require their own tech stack that fits with the rest of the business
From the time you create an opportunity in your CRM, to when you close a deal and send an invoice to a customer, you are relying on the systems in your finance tech stack. Unfortunately, the very solutions meant to make your business operate more efficiently are typically not designed to communicate with one another.
Disjointed systems and legacy software in your fintech stack place unnecessary stress on your team and waste time and resources. #fintech #business #finance

Click To Tweet
What can go wrong in your finance tech stack
Disjointed systems and legacy software in your fintech stack place unnecessary stress on your team and waste time and resources. This waste is amplified when your existing tech stack requires more manpower, connectors, or costly professional services to manage, maintain, and update.
As you build out your finance tech stack, consider the following best practices:
How to build a flexible, future-proof finance service tech stack
Understand build vs. buy decisions
This is the process of deciding whether it is more cost-effective to build something internally or to outsource it to a third-party.
When making this type of decision, it can be helpful to start with a decision matrix (we use this 2×2 framework). You will take into consideration development and maintenance costs, implementation time, and if the system will require additional external resources to manage.
When one of our customers, last-mile logistics company Dispatch, was faced with a build vs. buy decision, they realized they needed a solution to handle billing, so that they could remain focused on their core competencies.
Find a billing and revenue automation platform that scales with your company as you grow.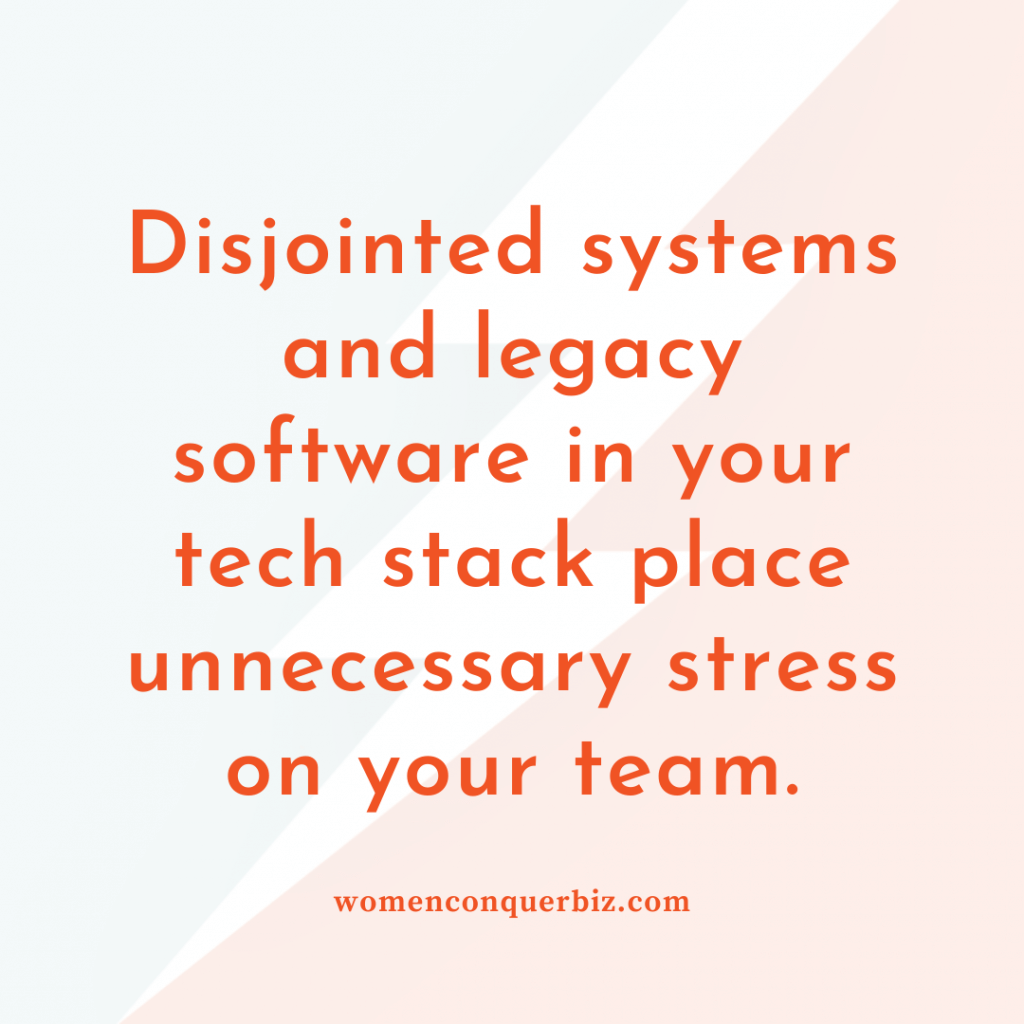 Choose a partner, not a point solution
Disjointed point solutions can often create more problems than they solve. Instead of taking a band-aid approach to operational inefficiencies, focus on finding a partner that will work with you on achieving a holistic solution.
Strategically rely on consultants
Consultants can offer support in managing your sales-to-finance workflows and can help identify the right technology to fill in the gaps. However, be sure to do your homework before working with a new consultant. Many consultants are tied to one solution, and may not truly be concerned with the best fit.
Be sure to work with a platform-agnostic consultant like Women Conquer Business who has experience with a wide range of solutions- they can help guide you towards the right fit for your unique business needs.
Prioritize reporting and data integrity
When choosing between different financial operations systems to incorporate into your tech stack, consider each solution's reporting capabilities. Being able to quickly and accurately report on the financial health of your business is critical to proactive decision-making (and business agility), especially for your finance and operations teams.
Having confidence in your data will give you time back in your day, and support sustainable growth. For our customers at Ocrolus, automation and data accuracy accelerated their monthly recurring billing process by 90%, giving them time back to focus on customer profitability.
Make sure you're secure
Data security is critical in any business, but particularly when it comes to your financial data, and that of your customers. As you build your tech stack, ensure that the highest standards of data security are being met by any new vendors.
Billing and finance operations are critical to the health of your business, and they should be top of mind as you optimize your tech stack.