My favorite digital marketing tools for small businesses and resources to help a business build a foundation with growth in mind.
It is not a replacement for consulting advice or industry research. It is exponentially better to reference this list instead of relying solely on crowdsourcing for answers on social media. Your friends are awesome, but unlike me, they probably don't have 25 years of marketing and tech experience. If you're taking your business digital for the first time, we suggest our series on digital transformation or our podcast about questions to ask before starting.
This is an AWESOME collection of marketing business growth tools. #business #smallbusiness

Click To Tweet
Getting Started with Digital Marketing
If you look at this list and it makes your head swim, or you feel a little light-headed, you might need help putting everything into a plan for when (and how) to address these needs.
Or, you want a deep dive to make sure you've picked the best tools (and avoided the WORST!) to fit your particular business. Maybe you want all of your tools to talk to each other (or integrate with existing processes) so you can save time.
That's where I come in. I offer a variety of digital marketing consulting packages to help you plan, prioritize, and implement your overall digital marketing strategy.
Contact me and we can get something started.
You might notice there's a lot of web-related tools. If you already have a website, I offer a website review. If you're unhappy with your website and don't know where to begin, this product will help your website become a marketing hub aligned with your business goals.
Think of this as a project. To get through this list it requires planning, to-do lists, a budget, and a reasonable timeline. But you also need to reset your mindset, get curious, and stay authentic. Here are a few blog posts I've written to help: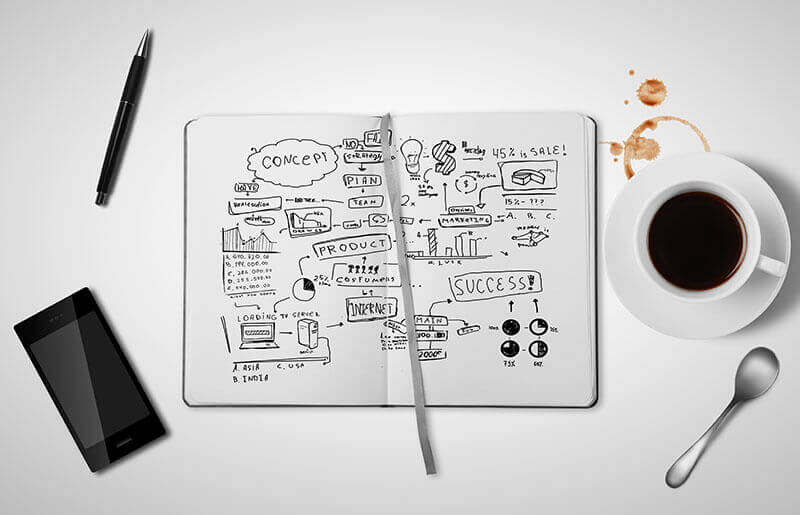 Where to Buy and Host Domains
Selecting a domain is tricky business. It's also the initial bedrock of any digital marketing strategy. Ideally, the domain, keywords, and social profile availability are considered during the business name decisionmaking process.
The best domains are:
.com;
There's not a lot of competition when you search on Google; and
Social profiles are also available.
I love Google Domains for buying and hosting a domain.
Why I love Google Domains:
$12/year
Includes domain privacy
Simple interface
No upselling
Screaming fast updates
Seamless integration with G Suite
Use Google Domains to search for a domain name. Search for social media availability on Namech_k.
Other tidbits:
Get one domain and use it as your digital hub – website, email, etc.
Make sure the domain is something that will grow with your business.
The longer you have your domain, the more value it acquires.
Having multiple domains and websites not only spreads resources thin, but it's hard to maintain, and it spreads your digital equity across all of the domains instead of building momentum in one place.
Not recommended: GoDaddy, 1&1
What I use: Google Domains
Website Platforms and Hosting
In order to maximize your digital marketing reach, there are only three recommended website platforms:
Shopify – if you have inventory tracking, more than 10-15 products, and need to calculate shipping, Shopify is the website platform for you. Shopify also has an interface for taking payments at your brick-and-mortar, which will update your inventory (just like it does for online sales).
Squarespace – Squarespace is the perfect platform for technology-phobic users and nonprofits with a lot of turnover/people updating the site. Squarespace has worked diligently on improving its search engine optimization (SEO) tools, and it integrates with so many business tools, including MailChimp, G Suite, and Xero. In addition to content, you can also use it for podcasting and products.
WordPress.org – this is the most flexible platform in the bunch. You have total control – which can be awesome and amazing and help you find and reach your audience. Or, it can be a disaster if you don't take time to learn it or pay money for someone to develop and support the site. Shopify and Squarespace have limitations, but they include security, updates, and hosting. With WordPress.org, it's self-hosted, and you are responsible for security, updates, and hosting.
Not recommended: Wix, Weebly, Duda, GoDaddy Web Builder, Strikingly, Site123, etc. – these platforms aren't portable (meaning you have to rebuild your website when you outgrow the platform), aren't built for business, are terrible for search engines, and hold relatively low value beyond being a digital business card, albeit a hard-to-find digital business card. I also don't recommend a WordPress.com website, for different reasons.
WordPress.org Recommendations
Get good website hosting: I highly recommend SiteGround, which is recommended by WordPress.org. Honorable mention: FlyWheel. Don't go with budget hosting. You will thank me later. Not recommended: GoDaddy, HostGator, HostMonster, Fat Cow.
Use a high-quality, well-supported theme. My current theme of choice is GeneratePress which can be used with Beaver Builder, Elementor, or Thrive Themes Architect if you want a drag-and-drop web page builder. Not recommended: themes from Theme Forest, custom-coded websites.
Limit the number of plugins you install
Turn on automatic updates for WordPress and plugins
Pay for security. Yes, you can use free security but good security is worth paying for. Sucuri starts at $10/mo. for a firewall, $199/year for firewall and virus protection. WordFence Premium causes some website slowness, but it's good protection for $100/year.
Set up backups. Use UpdraftPlus (free if you back up to a DropBox account).
Use an SSL certificate (free with most website hosts, including Siteground)
What I use: WordPress.org, Siteground, GeneratePress, Thrive Themes plugins (for marketing integrations)
Related blog posts: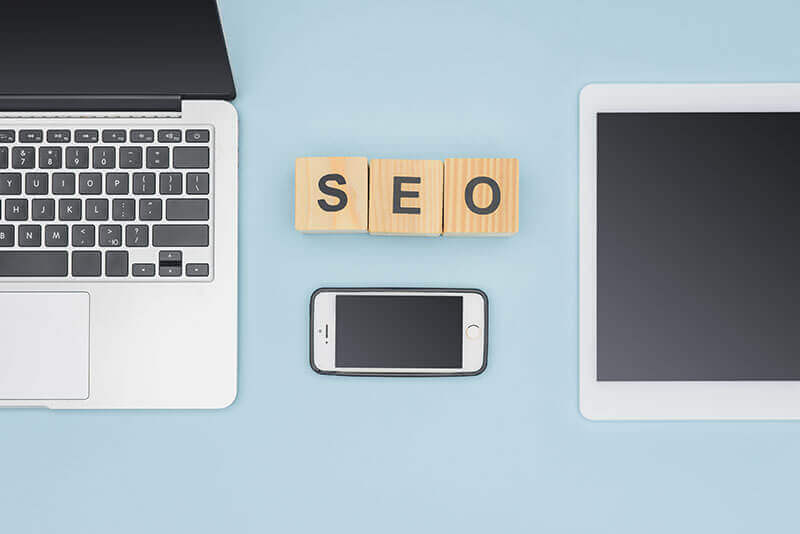 Basic SEO Tactics, Services and Plugins
SEO = search engine optimization = getting found on Google, Bing.
Anyone who tells you SEO is a dead digital marketing strategy doesn't know what they're talking about.
Shopify, Squarespace, and WordPress are great for updating the titles and descriptions for search engines. It's free to update your titles and descriptions and doing so will give you a bump in visitors.
Moz Local – for businesses with a location (use with any website platform). This tool helps you get all of your citations done in one place. Starts at $99/location/year.
Ubersuggest – free Chrome extension, and the free account will help you get your basic keyword research done when you're getting started with digital marketing. It will help you understand the keywords as you search for them. Is this the best SEO software? No. Is it good when you're starting out? Absolutely.
WordPress Plugins
Yoast (free) – the most widely used WordPress SEO plugin. If setting it up seems tricky, they have a ton of resources on their website.
Rank Math (free) – Rank Math is the new kid on the block. It's one of the best SEO plugins with an easy-to-use interface and WAY more functionality at the free level than Yoast, or any other plugin. I use it (Pro Version) because it handles all of the dynamic types of content I have on my website flawlessly (video, podcast, articles, reviews).
What I use: Moz Local, Ubersuggest, Rank Math Pro
Business Email and Productivity Software
Digital marketing tools for small businesses support your overall presence, including your email and productivity software.
If you're a small business, nothing beats G Suite (starts at $5/user/month). Always use an email product that connects to your domain (instead of a free Gmail or Yahoo account). Not only is it more professional but 75% of people say having a professional email is a key to trusting a business.
Are you a non-profit? Get G Suite for free! (Along with many other great tools for nonprofits.)
G Suite also includes Google Drive, Sheets, Docs, Forms, and Calendar, meaning you don't need Office 365.
G Suite email client: Kiwi for G Suite. It's a great client that gives you access to your G Suite all in one place without needing to have your browser open.
Have you over-subscribed to newsletters? For about $50/year Mailstrom is a life-saver. I've used it for years. It helps me clear the junk and get my inbox to zero.
What I use: G Suite, Mailstrom
Related Blog Posts:
Social Media Scheduling
Friends don't let friends manually post to social media. If you only pay attention to ONE of the digital marketing tools for small businesses on this list, PLEASE let it be this one.
You don't have time for manually posting to social media. Yes, it's slightly more effective if you do it manually, but it also encourages you to waste precious time browsing Facebook or Instagram.
Bottom line: schedule your content using a program that's easy for you to manage. Then you can spend your time on social media engaging with people.
Auto-posting to Pinterest and Instagram (business profiles only): Later
Best social media scheduler for beginners: Buffer
Best social media scheduler for people who create a lot of content (e.g., podcasters, bloggers, video, etc.): Lately.ai
What I use: Lately
Related Podcast: How to Plan and Engage Effectively on Social Media
Content Research
Why guess what people are searching for when there are digital marketing tools for small businesses built to help you research the most popular content and the key questions your customers want answered? Don't guess. Ask your existing customers what they want to learn more about and create content to guide them. Then, broaden your research with these content and keyword research tools.
Answer the Public (free+) – enter in a search term and get a visual look at what questions people are asking about your word or phrase. Helpful if you want to write a pillar post or headline that will attract attention.
Google Trends (free) – use Google trends to check the popularity of different keywords or terms.
Ubersuggest (free+) – Ubersuggest is one of the most user-friendly SEO tools on the market. You can start a free account and get everything you need to do research and track website performance. Semrush and Ahrefs are superior professional digital marketing tools for small businesses & enterprises, but the price point is quickly out of reach for most small business owners.
Semrush (free+) – if you really want to fall down the SEO rabbit hole, SEMRush has a great free product to get you started (in addition to their paid plans.
What I use: Semrush, Answer the Public, Ubersuggest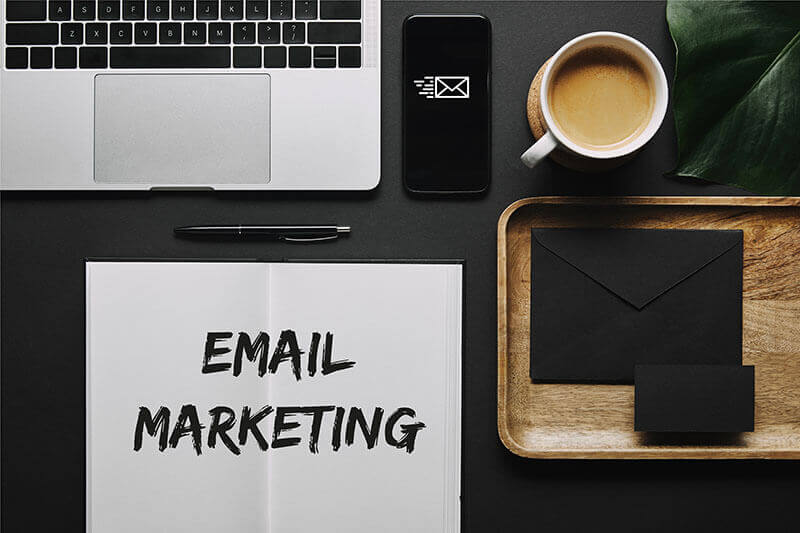 Email Marketing
The best part of email marketing is it's trackable – you can see who opens your emails, what they click on, etc. You can also segment the emails to send to different customer groups based on interests, products they buy and regions where they live.
It's fantastic and something all business owners need to use. Why? Because it's a captive audience and if people subscribe, it means they want to hear from you. It's a great way to promote your services. Email marketing is one of the best digital marketing tools for new business owners because it can be free and you don't need a website to get your content out there.
About 80-90% of businesses will be just fine with MailChimp. Unless you have some dynamic/complicated email marketing planned on the 3-5 year horizon, MailChimp fits the bill.
MailChimp (free for up to 2,000 subscribers)
MailChimp Subscribe (tablet app for collecting subscribers at events or brick-and-mortar)
If you have your sights set on digital marketing being a significant income stream, then go with ActiveCampaign (starts at $9/mo.). ActiveCampaign helps small businesses create crazy awesome marketing automation to leverage customer lists and increase sales.
What I use: ActiveCampaign
Not recommended: ConstantContact, GoDaddy
Services for bigger businesses (and budgets): Infusionsoft, Ontraport, AWeber, Salesforce
Bottom line: make sure whichever service you choose integrates with your website, social media, and other outreach tools. You want subscribers.
Financial Strategy and Accounting
Want to know the heart of your digital marketing tools for small businesses? Finance. This piece needs to integrate with everything because finance is where you put all of your customer information. You need to use it for your digital marketing efforts.
I'm putting the accounting software into three categories: free, most tax pros, and up-and-coming.
Free:
Wave, not as many integrations with other programs and fewer tax/accounting professionals support it. It handles accounting, invoicing, payroll, and payments. For free. Excellent for budget-conscious business owners.
Software supported by the most accountants and tax pros:
QuickBooks for business or QuickBooks self-employed. Hard to use but millions of tax professionals and accountants can't be wrong.
Up-and-Coming:
Xero: more user-friendly and supported by a growing number of tax professionals. Can get pricey.
What I use: Bench.co (I wanted a completely hands-off approach)
Honorable mention: none (sorry guys, FreshBooks isn't really accounting software)
Payment Gateways and Processors
OK – I'm going to give it to you straight. You have to be able to take payments in person and online. People don't carry cash or checks anymore. The minute you wait for payment, you've just increased the likelihood of losing a sale.
Square is the easiest way to take payments in person and online. Plus, it's an incredibly versatile program that allows for business growth. Not only does it take payments, but it also is an excellent place for your products (unless you have significant inventory or products and full e-commerce aspirations, then go with Shopify), appointments, time tracking, and customer list. When your business begins to grow, you can also use it as your CRM. Square integrates with many other software programs, like MailChimp and Quickbooks.
Other online payment processors: Stripe, PayPal, Authorize.net
Bottom line: let the experts handle payment processing. Don't take down credit card info on paper or handle payments using WooCommerce – unless you're willing to take on PCI Compliance responsibilities for safeguarding sensitive customer information (like credit card numbers).
What I use: Square, Stripe, PayPal
Software Deals
I can afford all of this software because of Appsumo* and shopping for deals.
I don't recommend Appsumo for core services (email, accounting, email marketing, website) because sometimes the companies go out of business, but if you want to save a buck on nice-to-have digital marketing tools for small businesses like Uppbeat or Deposit Photos you can find screaming lifetime deals on Appsumo.