The Digital Yellow Brick Road
As a business owner, consider your website as more of a GPS than a treasure map; your role is to help your prospective customers navigate towards a fulfilling transaction seamlessly.
The question is, how do you effectively lead them?
In the online space, your website needs to be straightforward. Each page on your website has one purpose. Be clear EXACTLY what that purpose IS.
There shouldn't be any questions about your...
Offer (products and services)
Expertise (why buy from you)
Social proof (testimonials)
Contact information
Imagine 'calls to action' (CTAs) as the highway billboards on this digital freeway. They've got to be compelling, pertinent, and—most critically—actionable.
Your Four Must-Have Calls-to-Action
If you're like me and get a TONS of spam calls and emails, it's OK to forgo the phone number or email address if you give people other ways to reach out.
For example, it's incredibly easy for people to schedule time with me.
1. Dial-In: The Indispensable Phone Number
You're essentially putting up a "Closed for Business" sign without a phone number on your homepage.
A sizable chunk of your audience will be thumb-scrolling on their smartphones. Not integrating a clickable phone number is a missed opportunity.
2. Don't Hide That Email Address
When it comes to emails, obscurity is your enemy.
You're erecting unnecessary hurdles if your email address is relegated to the digital equivalent of fine print in the footer.
Email is still a high-engagement channel—make your email address accessible and visible.
3. Social Media: Extend Your Digital Handshake
You've spent time and energy nurturing your social media community; why not extend that hospitality to the traffic visiting your website?
It's not just about gaining followers; it's about integrated customer experience. Incorporate links to your social media profiles to make that connection as smooth as possible.
4. More than Just the Home Page
Are you maximizing the CTAs on other landing pages or content silos like case studies or whitepapers?
Diversifying your CTAs across multiple touchpoints on your site ensures that there's a route back to doing business with you no matter where visitors land.
Need More Insights?
Eager to up your digital marketing game?
Don't forget to explore "Jen's Picks," a curation of essential digital marketing resources. No email signup is required—just real, actionable advice.
So, when was the last time you evaluated the billboards on your digital highway?
Revisiting and refining your calls to action could make the journey towards conversion smoother for your potential customers. After all, a well-placed CTA is akin to a welcome sign on your digital storefront.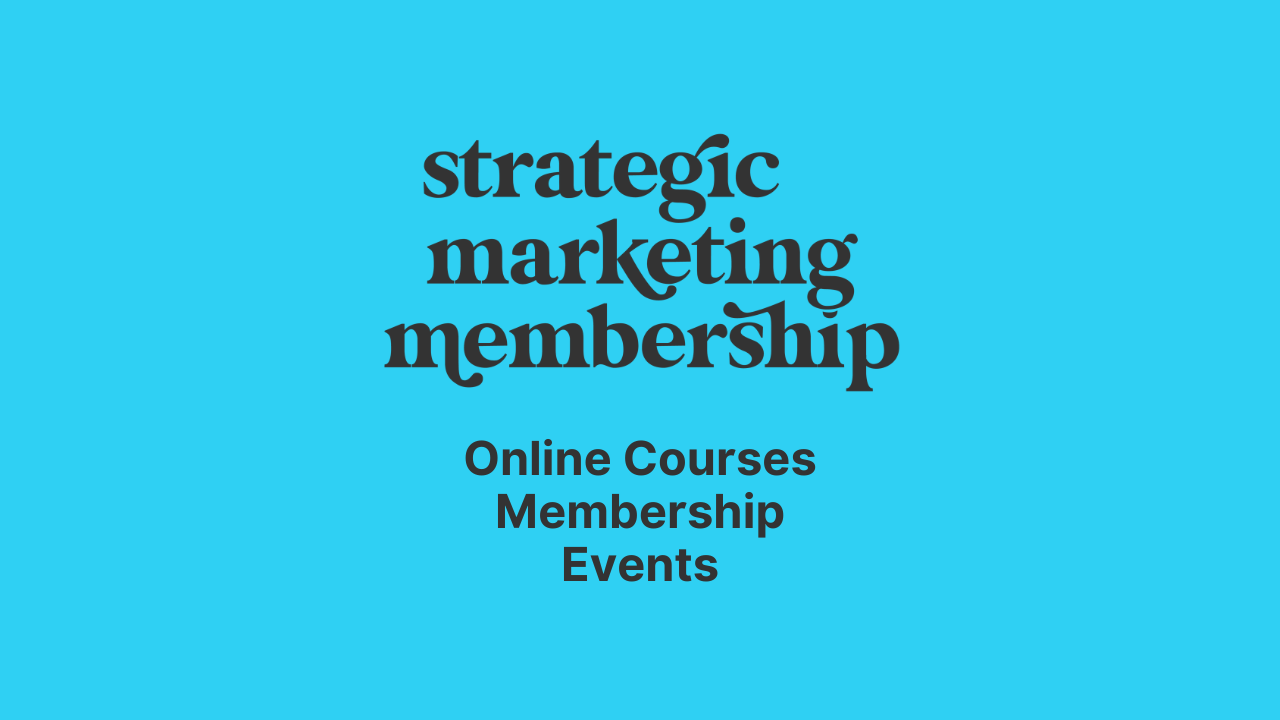 Ready for ongoing support?
Join us in the Strategic Marketing Membership where we offer events, coaching, and accountability.
JOIN OUR COMMUNITY