Are The Online Payment Processes & Marketing Related? Yes. Maximize the Experience.
Marketing and payments. These two things don't go together. Right?
Actually, they do. In fact, if you're overlooking payments, you are overlooking a great part of your marketing. You see, payments can be a natural extension of things like engagement, communication, customer loyalty, all of these types of things.
If you are not providing a good payment processing option or multiple different options for people you're missing the boat on some things. So let's go over a few things that you can do to use payments as an extension of your marketing.
If you're overlooking payments, you're overlooking a critical piece of your marketing strategy that affects communication, engagement, and customer loyalty. #marketing #business #marketingstrategy

Click To Tweet
#1: Payments Must Integrate with Your Digital Marketing
The most important thing that you can do is make sure it integrates with everything else.
Your payment processing shouldn't be something that's standing alone.
It should integrate with things like your email marketing, and things like customer loyalty, CRM, in fact, a good payment processor will include some sort of customer loyalty program (e.g., Square), so you're not having to reinvent the wheel and come up with something really major in terms of how you're going to connect with customers on a later date or let them know about the cool things that they've purchased and how they're on sale now.
Or, if you're a service provider, you want to make sure that you're giving people the option to find out when the services they've had in the past are coming up on sale, or when something has changed and you're offering something new to them.
Payments are where it's at because that's where you're getting a lot of information about people who are engaged with you and not just engaging on social media.
They're actually showing you the money and paying you for something. So you have to take advantage of it. You have to look at it.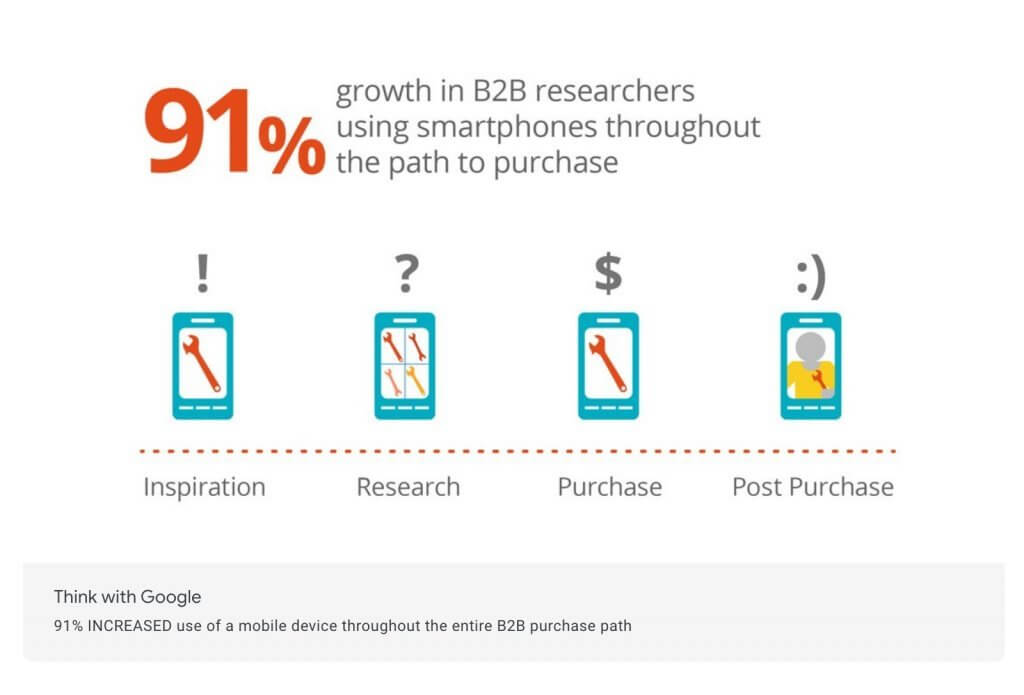 #2: Mobile Marketing and Payments: Offer Several Options, All Mobile-Friendly
Again, as a key piece of your marketing, number two, in order to really extend payments and make it part of your marketing, you really have to think of it in terms of how many payment options are you offering and is it mobile-friendly?
This is really important when it comes to looking at your marketing as a piece of the customer service experience. You see, since COVID, Google, Shopify, and Forrester, among others, have found our customers are way more sophisticated than they were even a year ago.
And it's because everybody's on their smartphones all the time and they're buying more and more online and they're buying more and more from mobile.
So what they want to see are multiple online payment process options. Like, do you take Google Pay? Do you take all of the different options that are out there? And if you're offering higher-end services? Is there a way that you can break those payments up into smaller payments so people can pay over time?
You see a lot of things have happened since COVID and people are looking for more flexibility from you. They're also looking for ways that they can make a payment as quickly as possible. So if you're not only offering multiple options but also offering something quick and easy, something frictionless for people, you're going to be missing the boat because your competitors are out there and they're doing it now.
Or if they're not, this is a great differentiator for you. A way to extend the marketing process and included in your payment experience.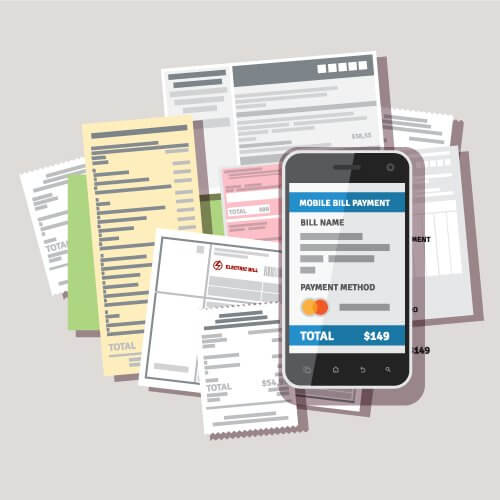 #3: Collect Customer Reviews and Testimonials on Your Receipts
Something that I've talked to people for years about is also using that receipt as a way to collect testimonials and reviews. It's such a great way to really connect with people right at that moment, when they're the most happy, see people when they're buying something, they're buying something because they have belief.
And so if it's the first engagement, they might not be willing to leave a review, but if you're selling a product, they probably are really happy that they bought it.
Ask customers or clients for a review on either your Google My Business page or wherever it is that you're collecting most of your testimonials and reviews. Most payment processors will allow you to drop a link in the receipt.
And it's a really easy way to take advantage of it.
You see, the more that we are meeting the expectations of our customers, not only in terms of social media, website, but also on the payment side, we are also letting people know that we care about them, not just when they're finding out about us or when they're engaging with us, but also throughout the entire process.
And I hope that through this, you're able to see how payments are a central piece of the marketing experience you're providing for people.
And if it's a bad payment process, you're leaving a bad taste in their mouth at that most critical time.
When they're giving you money.
If you need help adding payments to your marketing strategy, reach out, I'm here for you.