Podcasting is the hottest content marketing trend—you know that—but how do you even get started with the process?

The Ultimate Podcast Checklist is the step-by-step solution for the bootstrapping podcast newbie.

Our 'Find Your Podcast Why' system will uncover what you know about your listeners—and yourself—BEFORE investing your precious time and money.

You're a bootstrapper looking for the best deals. The goal is for you to get your first setup and understand what's out there for your first editing and equipment upgrades.

Consider this your podcast launch code.

The Ultimate Podcast Checklist's 'AppSumo for Podcasters' section delivers gives you hot tips for integrating AppsSumo deals into your podcast workflow.

There's no faster way to get your podcast in front of your audience.

Ready to start planning your podcast?

Get lifetime access to The Ultimate Podcast Planning Checklist today!
Available Exclusively on Women Conquer Business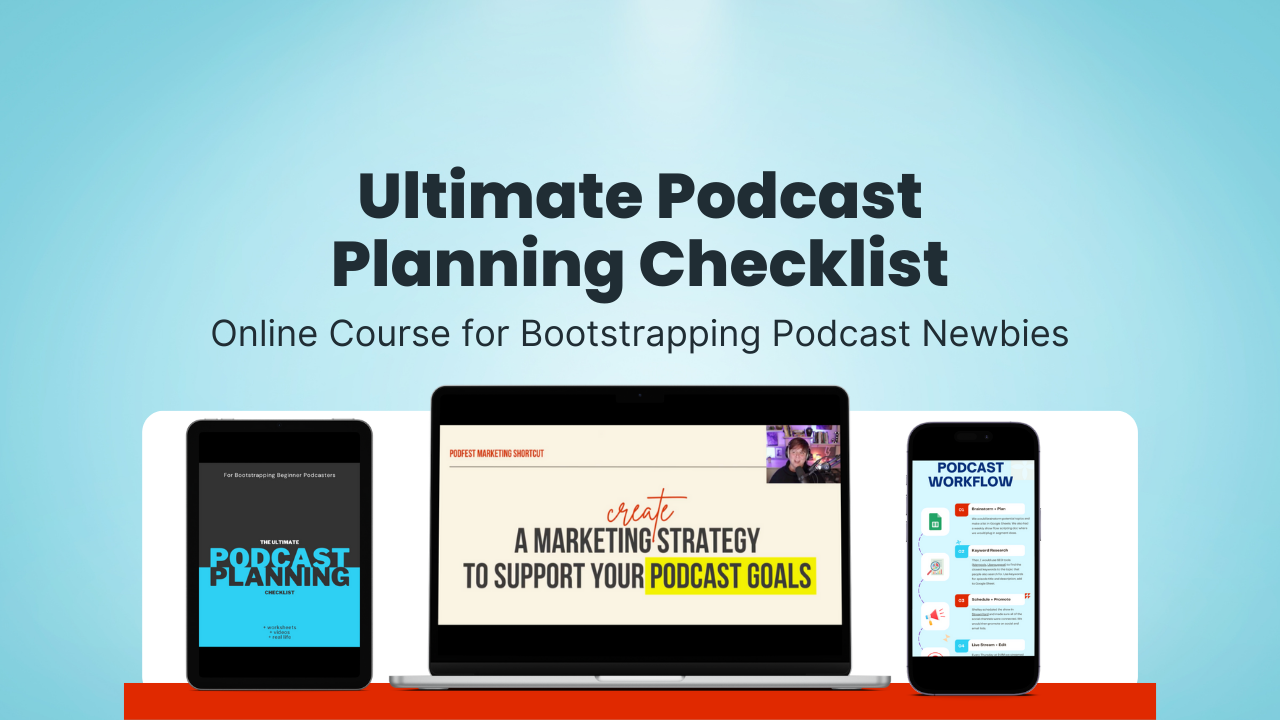 Save 70% with Coupon Code PIN
Get the Ultimate Podcast Planning Checklist today.
Start Your Podcast Journey
Over 800 Copies Sold on AppSumo
Stay organized and efficient throughout the podcast planning process
Save time and effort by having all the necessary tasks and details in one place
Maximize your podcast's potential by following a proven system
Reduce stress and avoid costly mistakes by never missing a step
Enjoy a more streamlined and enjoyable podcasting experience
34 value-packed pages + templates + 2+ hours of video lessons
Uncover your podcasting secret sauce: what you offer your audience and why you want to have a show
How to create a podcast budget you can afford
Expert advice for the best podcasting software (editing, hosting, music, social media, and more)
Hot tips for the best microphones to get you started
27-key things you MUST DO before your podcast launch
How to find the BEST AppSumo deals to create and promote your new show
Our podcast setup (sneak peek behind the curtain)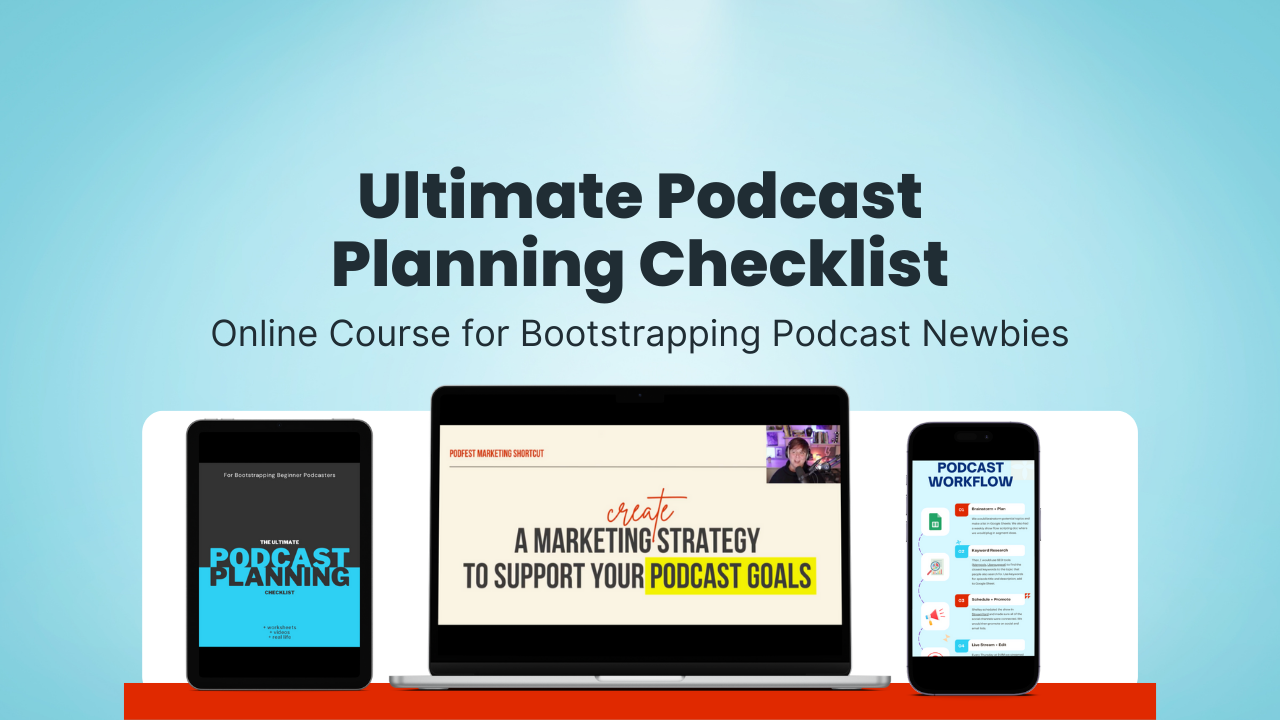 Save 70% with Coupon Code PIN
Get the Ultimate Podcast Planning Checklist today.
Start Your Podcast Journey
What People Say