Most people hate writing. I don't know what English teachers do to us, but most people would rather do anything than write a blog.
It breaks my heart 💔 because:
I love writing; and
The BEST copy ideas and heartfelt language comes from inside an organization (even if someone like me has to coax it out of you 😏).
Now that AI has hit the mainstream, even if you HATE writing with the fire of a 1,000 suns ☀️ .... you can write blogs or LinkedIn articles in a snap.
Your Easy AI Blog Workflow:
Use ChatGPT to create a blog outline using this prompt:
💡
Create a [listicle, how to, case study, content hub] blog outline on the topic "[your topic]" for [ideal audience]
---

---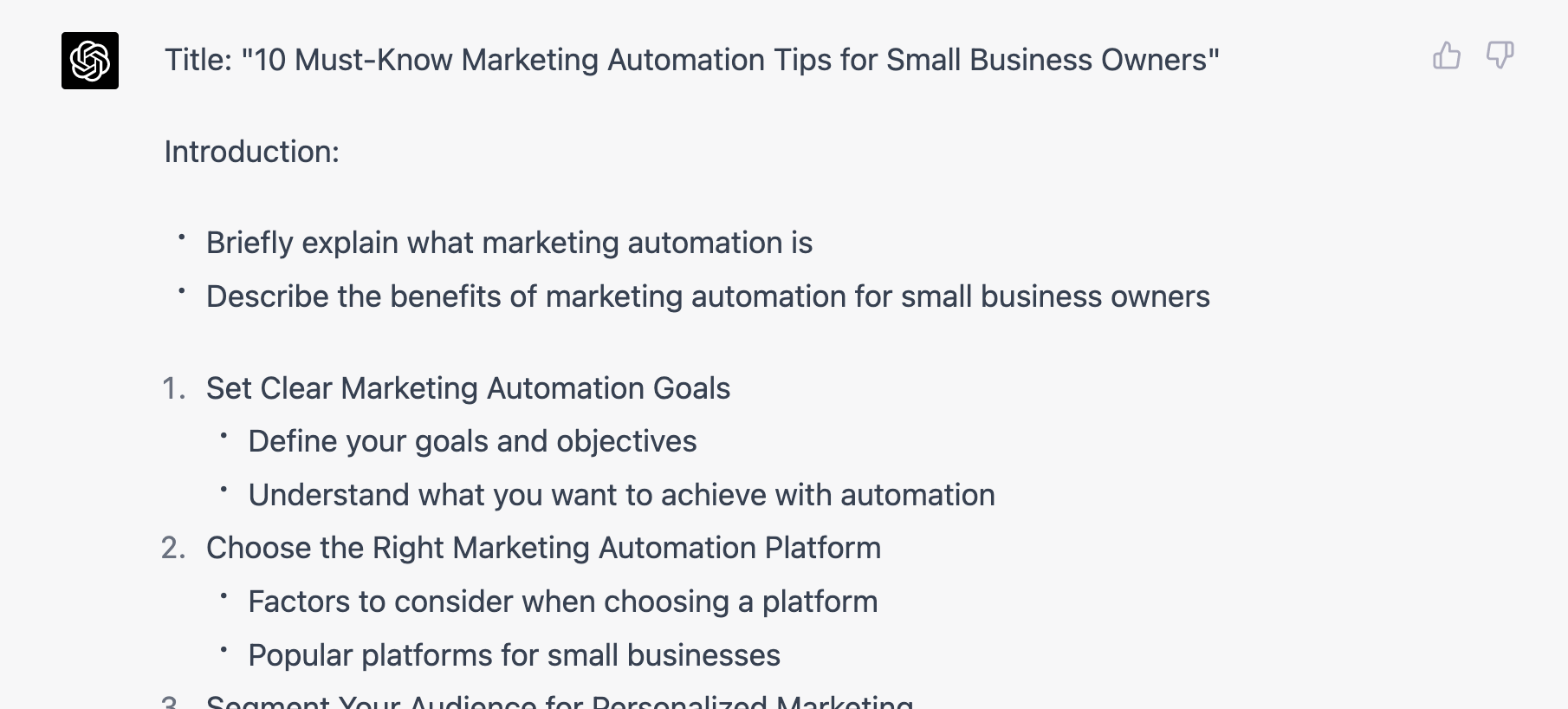 ---
Review it for accuracy (is it what you want to talk about?). If it's correct, move on to the next step. If not, edit it. This is the outline you will use to create your blog.
Ask Chat GPT to write a blog using this prompt:
💡
Write a 500-word blog post using this outline: [paste the outline from the previous step]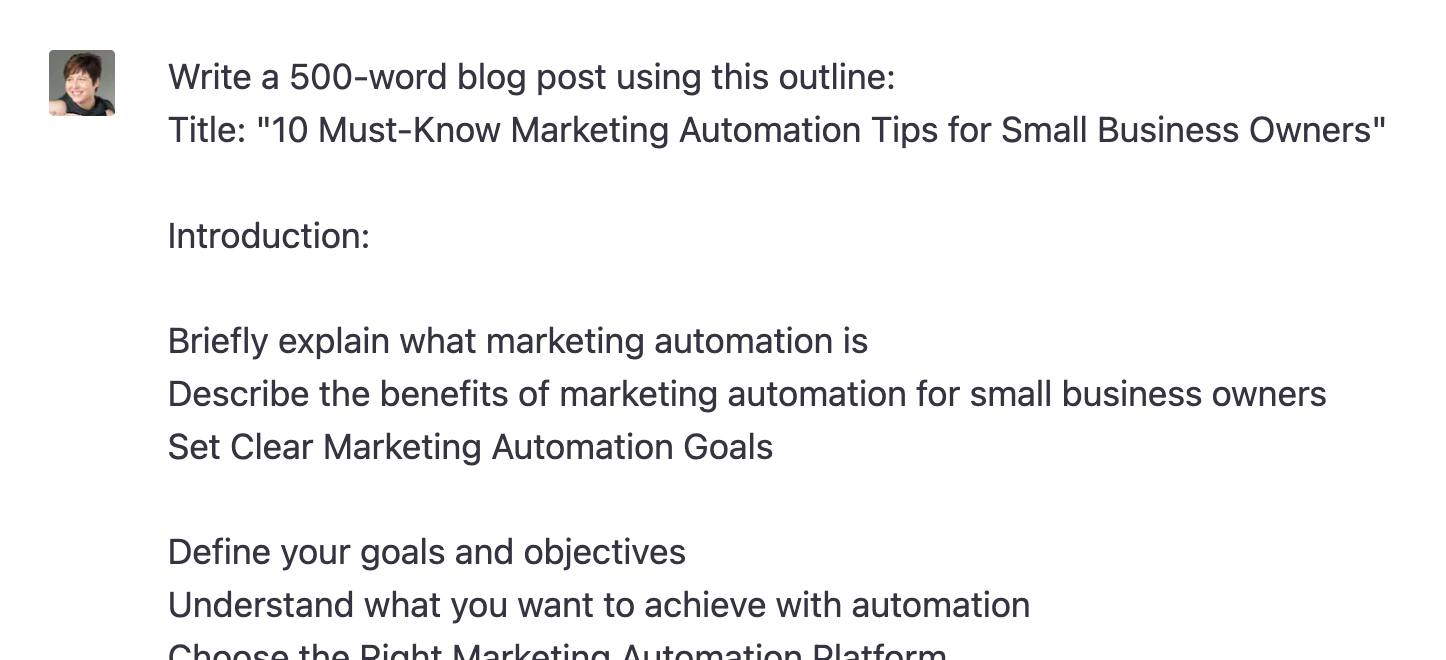 ---
Trusted Marketing Messages
Subscribe to our weekly newsletter.
SIGN UP
Without editing, go to Content at Scale's AI Detector (free) and paste the ChatGPT created blog into the window.
Click "Check for AI content" button. After it completes its review,  you will see sentences highlighted for possibly or likely AI content.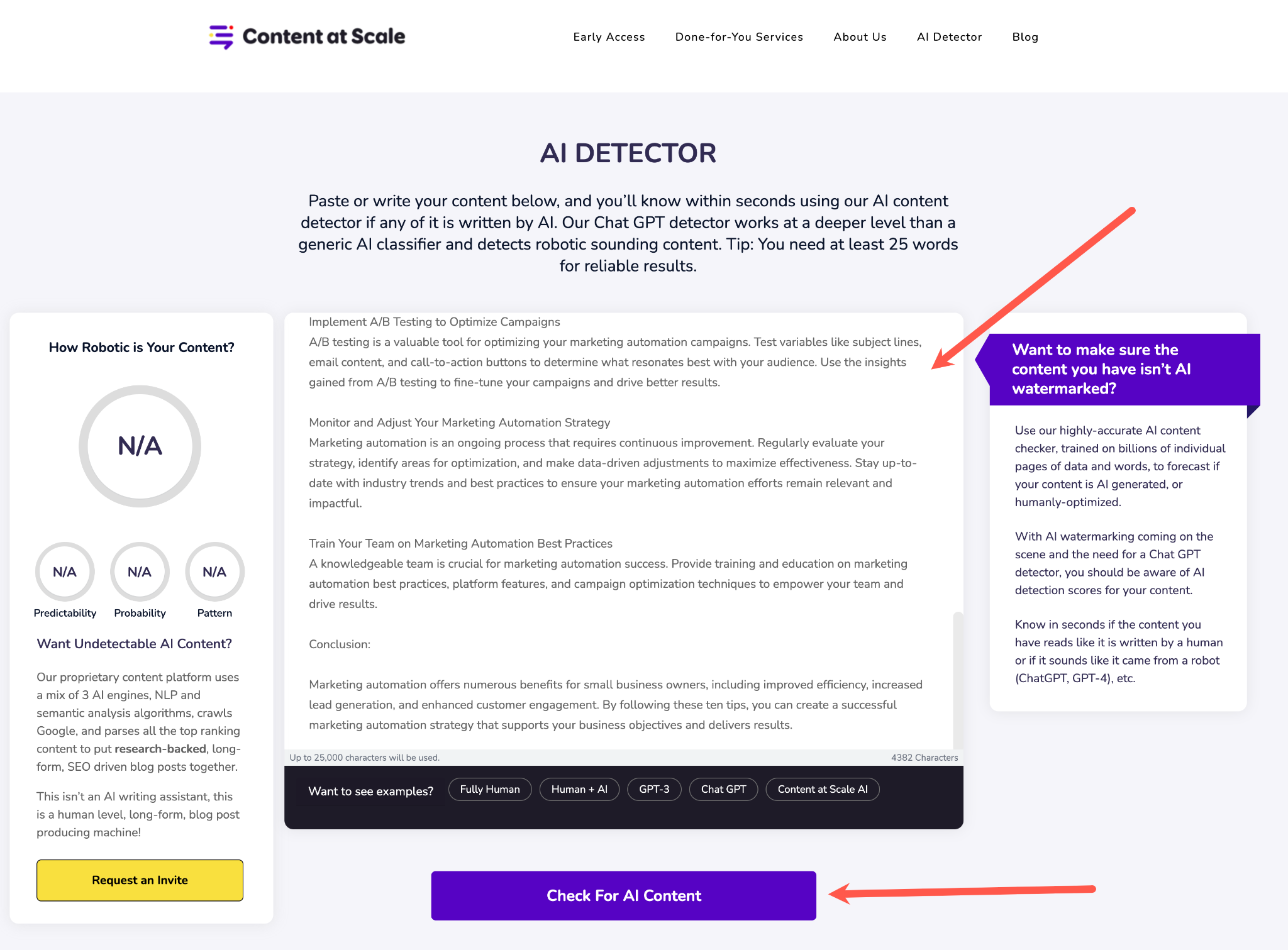 ---
Edit the highlighted sentences so they sound more like you. Rerun the AI Detector again if needed.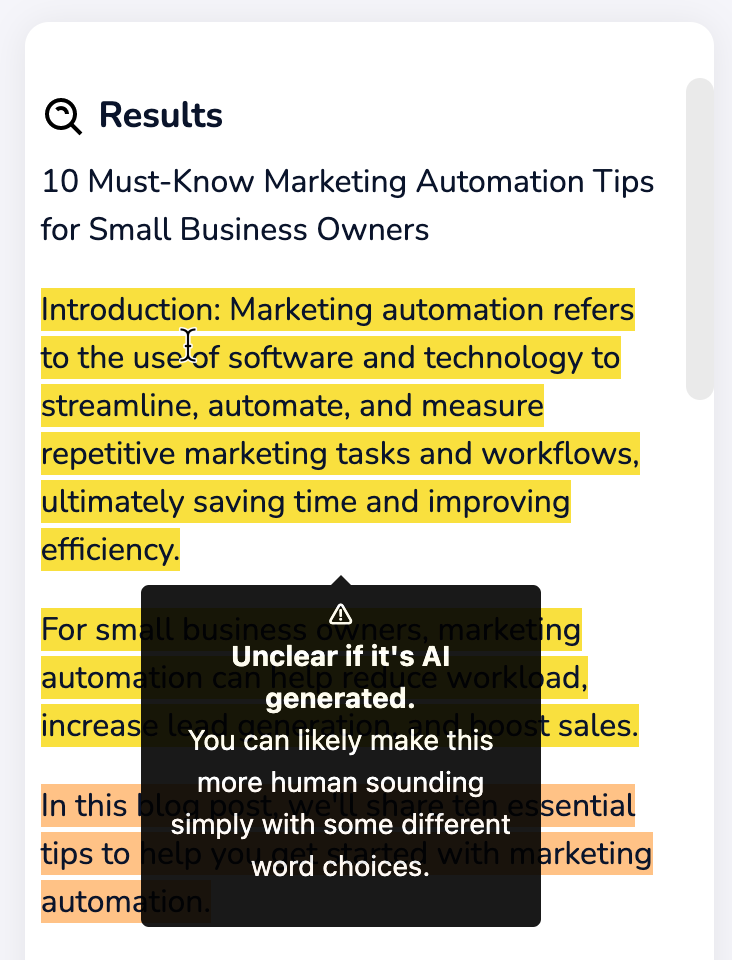 ---
Paste the updated blog into Grammarly. AI content tends to be redundant and wordy. Do a grammar check and then do a plagiarism check.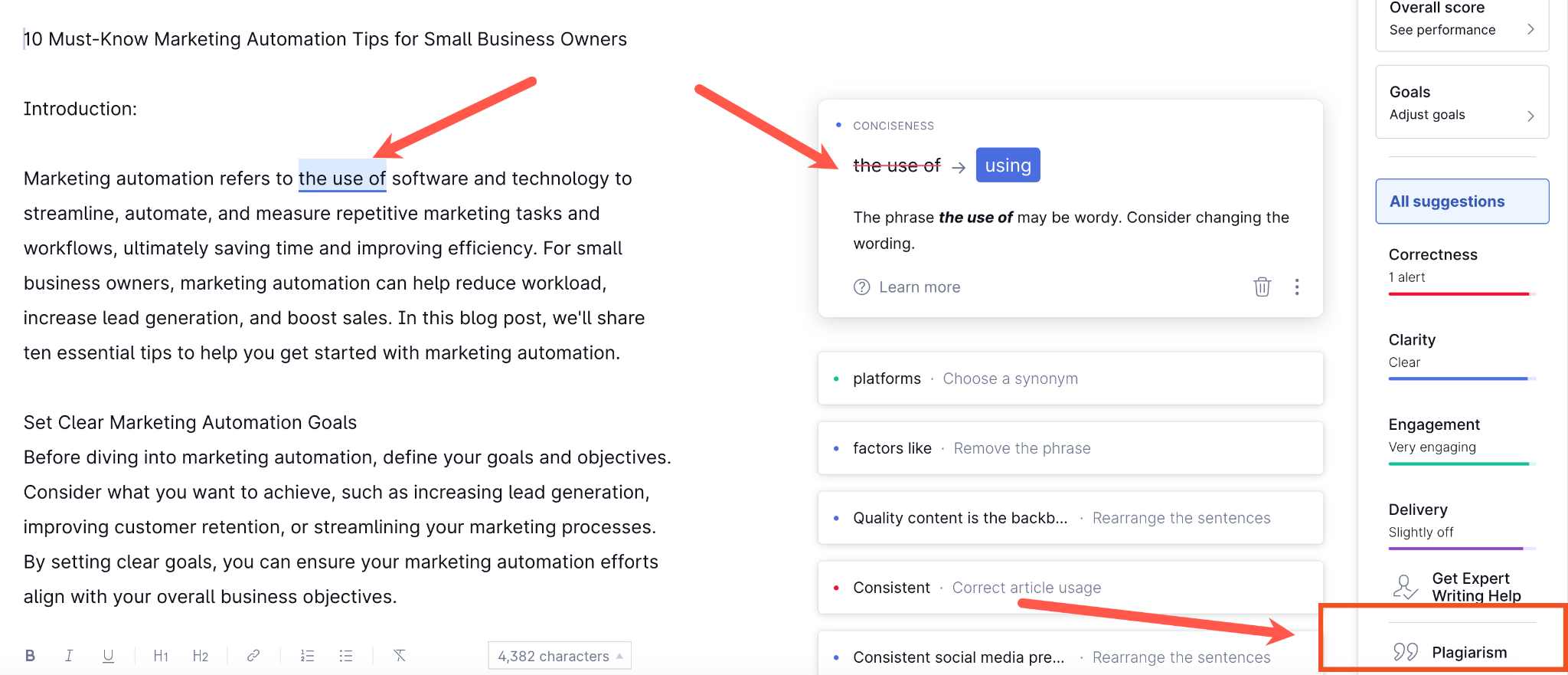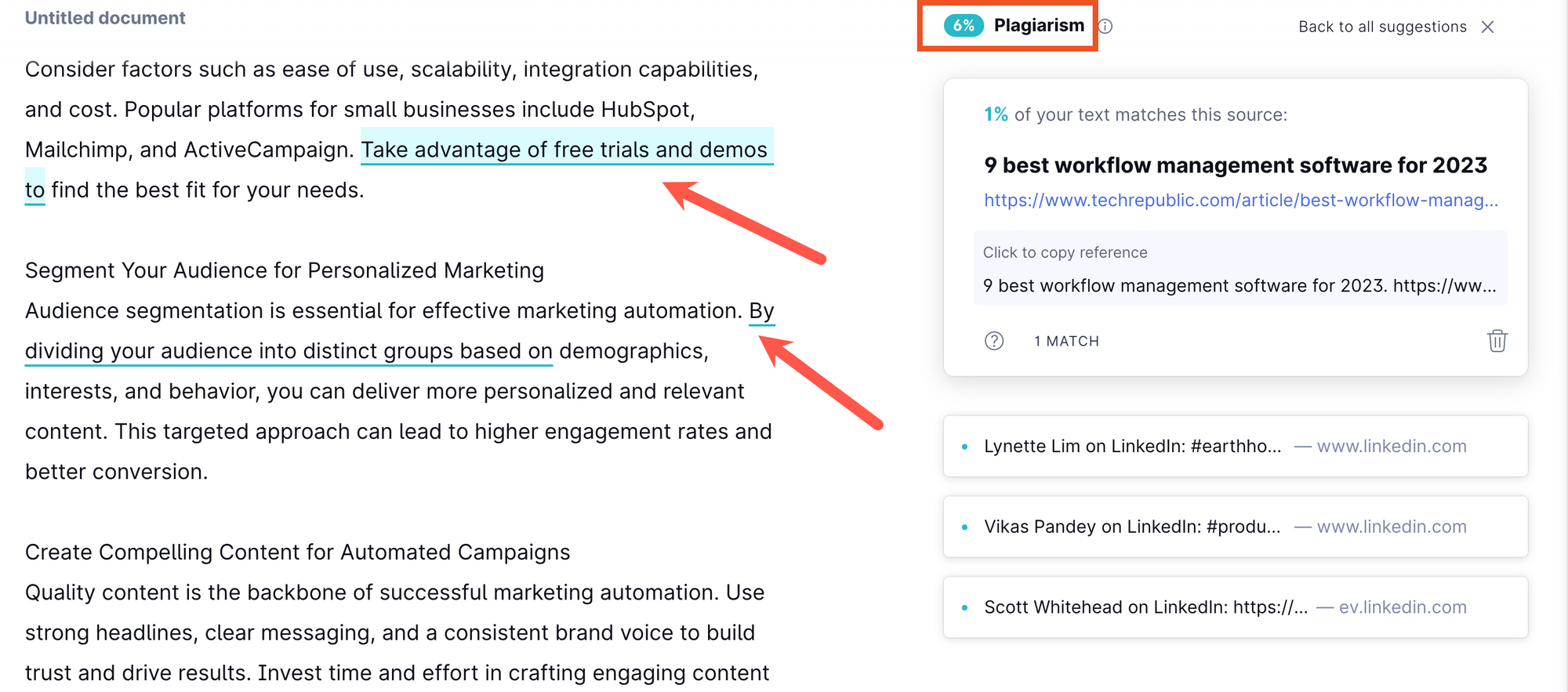 Steps 1-9 take 5-10 minutes ... MAX.
The Final Step: PLEASE take the time to read and review the blog carefully. Make it sound like you because it represents your brand.
ChatGPT can be inaccurate, and it's most effective at giving you a head start rather than a replacement for your brain.
.... AND I hope this helps you share your ideas quicker.
---
💌 That's a wrap.
If…
You enjoyed the newsletter, please share it.
You have a question or comment (or want to say hi!), hit reply.
See you again next week.
Have a great day,
Jen
P.S. Ready To Work Together? Here are 3 ways to receive support:
Marketing Consulting, confidence-boosting guidance with a patient teacher, action-oriented goal-setting, and accountability in a safe, confidential space.
Get a Marketing Blueprint to position your business for future growth.
Join my Marketing Membership because marketing alone stinks — set your goals, get support, and dedicated time to work.