---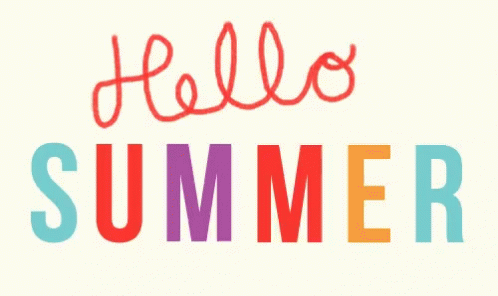 Increase Productivity with Content Repurposing
School's out, vacations are ramping up ... who wants to fuss with creating and marketing new stuff?
No one.
Summer is a fabulous time to recycle blogs, videos, and podcasts, to share with your audience.
Repurposing content is the practice of reusing all or elements of existing content in order to expand that content's reach.
— Backlinko
Not only does repurposing content help you expand your reach and grow your business, but it also saves you time.
One of the things I talk about on the Women Conquer Business Show is how important it is to answer customer questions again and again.
It not only helps you with search/SEO, but it also reinforces your message (who you are and what you do).
If you're nervous about sharing the same thing more than once, remember that your audience is busy too. They don't remember everything you share.
High Effort, High Return Content Repurposing Examples
Convert a podcast (including guest appearances) into a blog post
Create a video based on a blog post you wrote
Refresh/rewrite old blog posts
Content syndication
When it comes to taking something old and making it new again, the options and benefits are ENDLESS.
But we want more R&R!
Low Effort, High Return Content Repurposing Examples
Here are two EASY ways to take what you've created and share them on social media with minimal effort (AKA more hammock/beach/BBQ/family time 🙌)
Option 1: Content Promotion
AKA get other people to share your content ... and I'm NOT talking about asking friends, family, clients, or colleagues.
Fundamentally, content repurposing is about making the old NEW AGAIN. One of the easiest ways to do that is by sharing it with a new audience.
Add your best content to content promotion platforms:
How it works:
Add your link and a blurb about content along with the content category (e.g., marketing, coaching, IT, etc.) and other people subscribed to the service share it.
I was skeptical until I tried it. When we launched Epiphany Courses I started adding posts to MissingLettr Curate and Quuu Promote.
As a new business, the primary value of social media is brand awareness,  and it's hitting it out of the park for us.
The clear winner for Epiphany Courses (and Women Conquer Business): MissingLettr.
We schedule posts with the tool and add it to Curate, creating a social media flywheel we don't have to babysit:
Engagement and awareness from people we know; and
Social shares and web visits from people we don't know, which lead to subscribers, etc.
Option #2: Use Automation to Repurpose Content
The classic repurposing mantra is: create one thing and share it 20+ different ways.
There are two options:
Hire a content repurposing service (expensive and easy because someone else does the work); or
Set up automation once and let it do its thing (what we'll talk about here)
The third option is to do it by hand, which typically does not lead to more beach time.
My favorite tool for this is Repurpose.io.
Let's say you have Facebook Lives or Zoom videos that need a new home (like YouTube). You sign in to Repurpose.io, and connect your Facebook or Zoom account along with YouTube.
You can tell Repurpose.io to take your Facebook Lives (within a Group, on a page, etc.) and add them to your YouTube Channel automatically, or queue it up so you can select which videos to share.
I used it grab my podcast audio, create a YouTube cover, and publish to YouTube automatically each week.
If you create videos, Repurpose.io can automate grabbing your video's audio track and automatically create podcast episodes in Libsyn or Camptivate from your videos. 🤯
It will also create video clips to share on social.
And that's the tip of the iceberg.
The good (GREAT!) news is, however you decide to repurpose your content, it's something you can do throughout the year to take the pressure off of feeling like you ALWAYS have to make something new.
You don't.  
---
Women Conquer Business Show
How to Start with YouTube: Beginner's Guide 🙌
Learn how to set up your channel, the basics of how to use YouTube to grow your business, and get started live streaming.
---
💌 That's a wrap for this Sunday.
See you again next week. If you enjoyed the newsletter, share it on LinkedIn, Facebook or Twitter.
See you again next week.
Have a great day,
Jen
P.S. Ready To Work Together? Here are 3 ways to receive support:
Marketing Consulting, confidence-boosting guidance with a patient teacher, action-oriented goal-setting, and accountability in a safe, confidential space.
Get a Marketing Blueprint to position your business for future growth.
Join my Marketing Membership because marketing alone stinks — set your goals, get support, and dedicated time to work.